As the majors like EUR, GBP, and AUD fell against the USD, the NZD has been uniquely resilient. 

However, it is still stuck in the middle of a directionless market.


I am looking for some extension of the current bullish run before considering selling in a range-trading mode.


The daily chart shows a slight bullish bias with price above the 200-day SMA, but the flatness of the moving average line reflects a sideways market.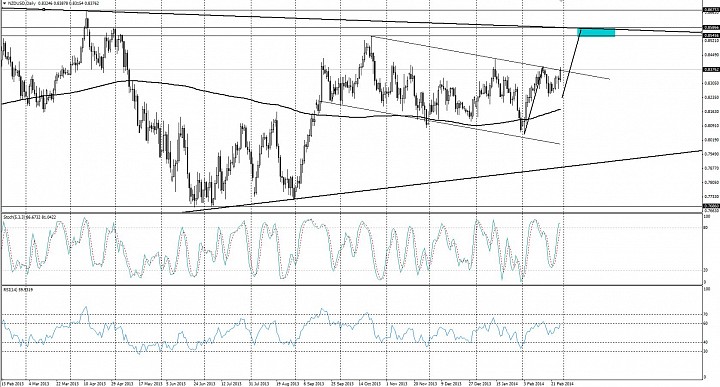 (NZD/USD daily chart: click to view full size)
Anticipating another rally:

In the short-term NZD/USD looks bullish, so I want to anticipate another run before considering shorting based on overbought conditions at resistance factors.

I want to wait for the stochastic and RSI oscillators to be both overbought.

Also, I would anticipate a swing projection of the February rally toward 0.8550. 

This price level should also coincide with a projected resistance that is more clearly seen in the weekly chart.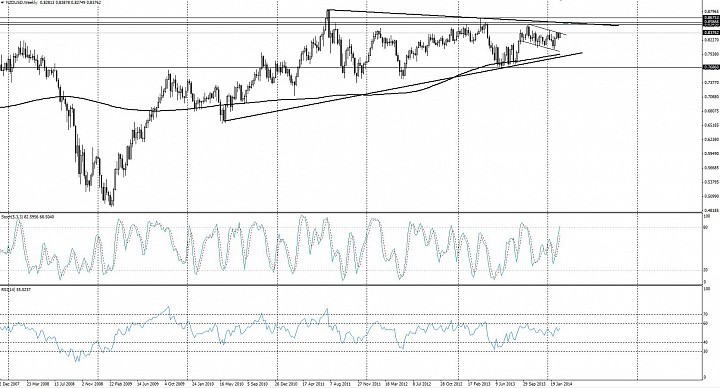 (NZD/USD weekly chart: click to view full size)
If the market never makes another bullish run, you can anticipate buying from a bearish run toward the 200-week SMA, and the projected triangle support seen in the weekly chart. For now, I wait.