Heading into the FOMC the AUD/USD was riding a strong 2 and a half week rally, that from top to bottom amounted to close to 650 pips. The post-FOMC high of 0.9525 now becomes a key resistance pivot on the topside.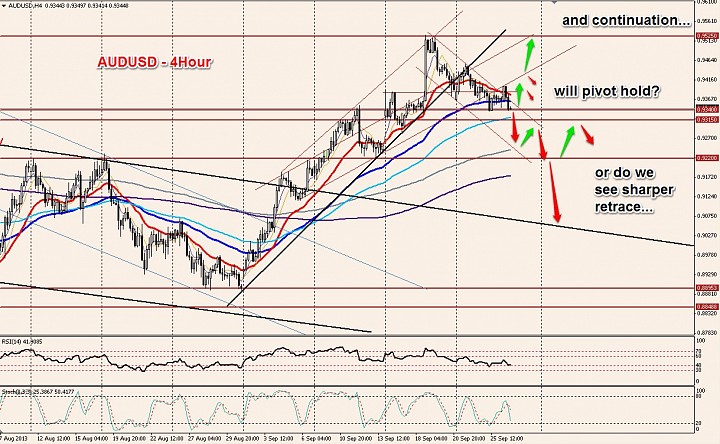 But right now the pair is testing an important support pivot at 0.9340, which if broken opens up further downside targets in this pair.

After some initial short-term pivots like 0.9315, our first important support comes in around the 0.9220 area, an area that has acted both as support and resistance the last 2 months. 

Depending on price action, we'd have to assess whether bearish momentum can bring the pair to break through that support, or if it would be better to plan to buy if USD strength proves fleeting (buy the dip basically).

If the 0.9340 pivot holds, we can see a return to continuation, in which case we would look for the recent horizontal pivots to be initial resistance, and a target of the post-fomc highs.

Well, Those are the bearish and bullish scenarios depending on on how price reacts to the current 0.9340 pivot.
To look at current prices in the AUDUSD, click on the TradingView image below, and push the .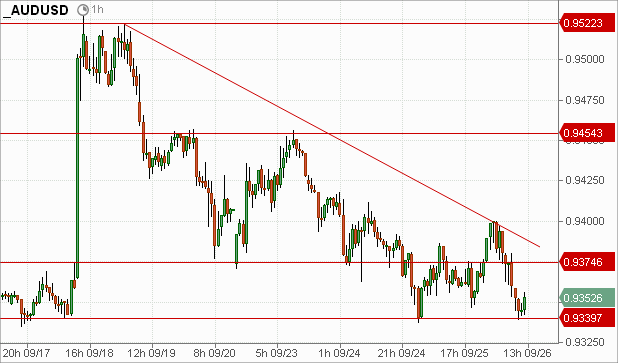 - Nick