Why Snap Stock Tanked Post Earnings.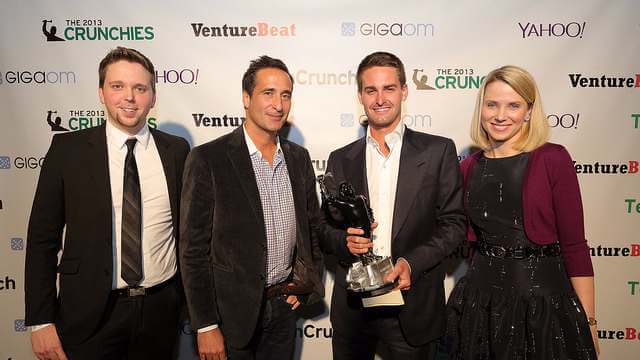 Flickr
Snap Inc (NYSE:SNAP), the company that runs social media app Snapchat, reported worse than expected quarterly results on Thursday. Snap registered a loss that was larger than expected, while revenue missed estimates. The company also added fewer users than Wall Street analysts expected, implying that the earnings release disappointed on nearly every front. Snap added 7 million Daily Active Users (DAUs) during the second quarter, which was even worse than the already disappointing number in the first quarter.
Snap added 8 million DAUs during Q1 this year, and the latest numbers raise concerns over growth trajectory, since Snap is largely an advertising platform. Further, this is the second time Snap has missed revenue estimates, implying that the company has failed to meet expectations in two out two earnings releases as a public company. In terms of the headline numbers, Snap's adjusted earnings per share registered a loss of 16 cents, against expectations of 14 cents a share. Meanwhile, revenue came in at $181.7 million, falling short of the expected $186.2 million. Revenue grew by 153% over the year ago figure of $71.8 million. However, with DAUs coming at 173 million, instead of the expected 175 million, concerns that Snap may not be able to sustain the current pace of growth, continue to persist. According to FactSet, Snap's Average Revenue Per User...
More