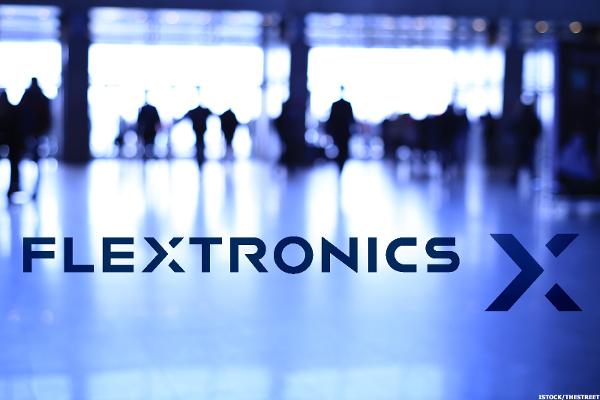 NEW YORK (TheStreet) -- Shares of Flextronics Int'l (FLEX) are dropping 2.28% to $12.84 late Friday morning after the company reported better-than-expected revenue for the 2017 fiscal first quarter, but provided a downbeat outlook for the second quarter.
After yesterday's closing bell, the supply chain solutions provider said it sees earnings per share between 26 cents and 30 cents on revenue of $5.8 billion to $6.2 billion.
Analysts are looking for earnings of 30 cents per share on revenue of $6.15 billion.
For the first quarter...
More