Oil can't clear resistance.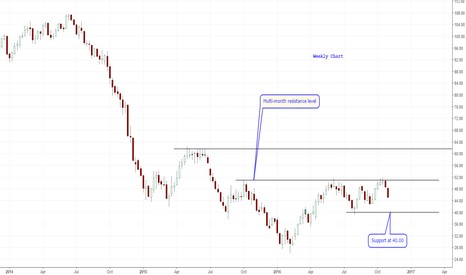 Technically Speaking
Resistance at 52 held. That level has not been cleared since October 2015. It looks likely that oil             will retest the early August low at ~40.00.

What to do?
I think the top of the range has clearly been established at ~52. If we get to 40, we will see if it holds. For now, that is the range I would look to trade 40-52.