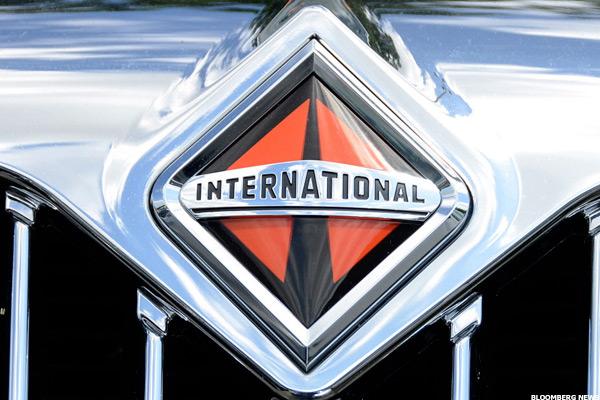 Trading stocks that trigger major breakouts can lead to massive profits. Once a stock trends to a new high or takes out a prior overhead resistance point, then it's free to find new buyers and momentum players who can ultimately push the stock significantly higher.
Breakout candidates are something that I
https://twitter.com/zerosum24
. These are also the exact type of stocks that I love to trade and alert to my subscribers in real-time.
I frequently flag high-probability setups, breakout plays and stocks that are acting technically bullish. These are the stocks that often go on to make monster moves to the upside. What's great about breakout trading is that you focus on trend, price and volume. You don't have to concern yourself with anything else. The charts do all the talking.
Trading breakouts is not a new game on Wall Street. This strategy has been mastered by legendary traders such as William O'Neal, Stan Weinstein and Nicolas Darvas. These pros know that once a stock starts to break out above past resistance levels and hold above those breakout prices, then it can easily trend significantly higher.
With that in mind, here's a look at five stocks that are setting up to break out and possibly trade higher from current levels.
aTyr Pharma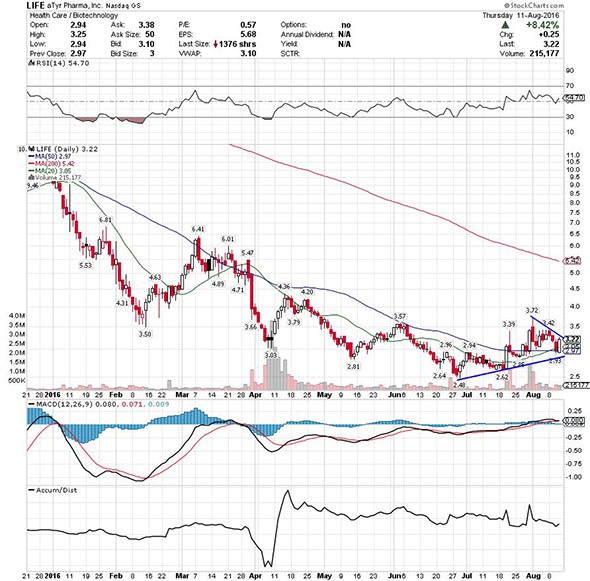 One biotechnology player that's starting to trend within range of triggering a big breakout trade is aTyr Pharma (LIFE) , which engages in the discovery and clinical development of Physiocrine-based therapeutics for patients suffering from severe and rare diseases. This stock has trended down notably over the last six months, with shares sliding lower by 15.2%.
If you take a look at the chart for aTyr Pharma, you'll notice that this stock ripped sharply higher on Thursday right off its 50-day moving average of $2.97 a share and back above its 20-day moving average of $3.05 a share with decent upside volume flows. This sharp spike to the upside is now quickly pushing shares of aTyr Pharma within range of triggering a big breakout trade above some key overhead resistance levels.
STOCKS TO BUY: TheStreet Quant Ratings has identified a handful of stocks with serious upside potential in the next 12-months. Learn more.
Traders should now look for long-biased trades in aTyr Pharma if it manages to break out above Thursday's intraday high of $3.25 a share and then above more near-term overhead resistance at $3.42 a share with high volume. Look for a sustained move or close above those levels with volume that registers near or above its three-month average action of 233,164 shares. If that breakout triggers soon, then this stock will set up to re-test or possibly take out its next major overhead resistance levels at $3.72 to $4, or even $4.20 to $4.36 a share.
Traders can look to buy aTyr Pharma off weakness to anticipate that breakout and simply use a stop that sits right around some key near-term support levels at $2.93 to $2.85 a share. One can also buy this stock off strength once it starts to clear those breakout levels with volume and then simply use a stop that sits a comfortable percentage from your entry point.
Seres Therapeutics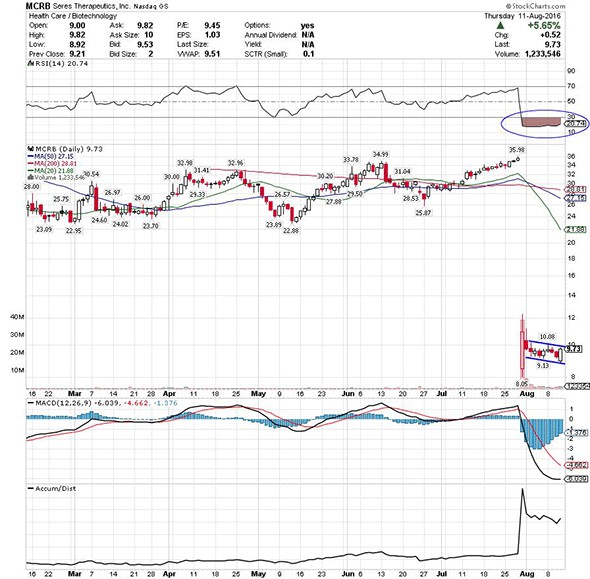 Another stock that's starting to spike within range of triggering a big breakout trade is Seres Therapeutics (MCRB) , which focuses on the development of biological drugs designed to restore health by repairing the function...
More