Airline to decide later this year on changes to its fleet
Planemaker confident in future U.S. buyers for E190, E195 E2
Embraer SA's E190 aircraft is flown by airlines around the world, but has struggled to find much of a home in North America. Now the largest U.S. operator of the plane may walk away, casting doubts on whether the next version of the jet can succeed in the market.
JetBlue Airways Corp. plans to decide by the end of this year whether to join American Airlines Group Inc. and Air Canada in dropping the plane, ending an original plan for one hundred E190s in the New York-based carrier's fleet. It would leave Aeromexico Connect as the only airline in North America flying Embraer's second best-selling commercial jet, which can carry 96 to 114 passengers.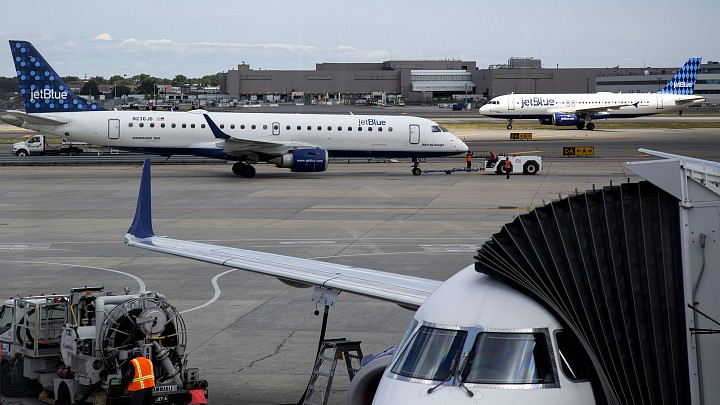 The E190's fall from favor in the U.S., the world's largest air travel market, illustrates the struggle for aircraft designed for point-to-point, high-frequency routes, operating between smaller planes that ferry passengers to airport hubs and big jets that are flown greater distances by large carriers. Operators have to charge higher fares for the convenience of multiple daily flights between the same cities to cover the increased costs of flying a plane with fewer seats.
"There are arguments for the 100-seater, but it's far from guaranteed," said Richard Aboulafia, an aerospace analyst at Teal Group. "It's always depended upon the confidence that airlines could make it work from a pricing standpoint. This JetBlue decision is kind of a referendum or judgment on that."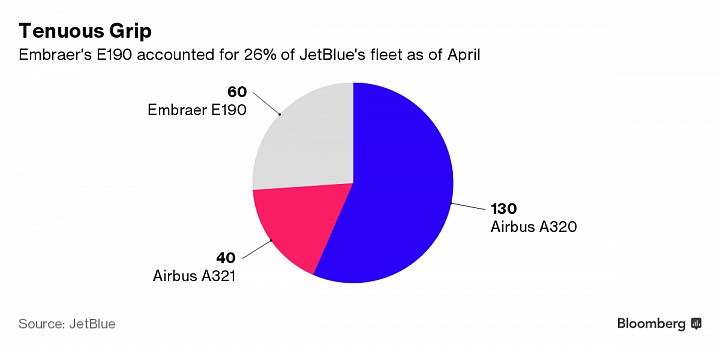 JetBlue's fleet review comes as Embraer prepares for the first commercial flight next year of the E190 E2, a new version with an engine the Brazilian planemaker says will burn less fuel and have lower maintenance costs...
More