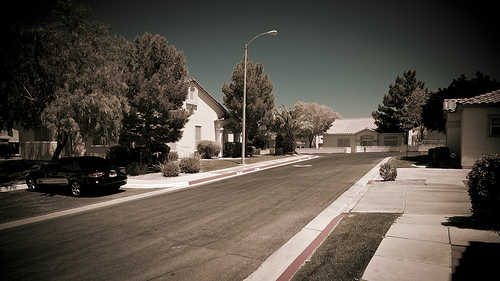 A black couple from Gainesville, Georgia, just north of Atlanta, is suing a former neighbor and the city for failing to prevent racially based harassment after multiple complains over the course of three years.
According to the New York Daily News, Gregory and Sophia Bonds moved into their rental home in February 2012, moving from an apartment in order to have more space for their children. Beginning the day of their move-in, their white neighbor, Roy Turner Jr., began verbally harassing the family.
The lawsuit states 12 specific occasions of harassment, recalling Turner yelling slurs at the family whenever they were outside of their home and often while Turner, a solid waste department official for the city, was working. Some of these slurs included the term "porch monkey," which Turner admitted to using.
The Bonds' noted in the suit that they finally decided to move in May of this year, after Tuner began beating a tree with a baseball bat while yelling slurs while the family was outside.
In the lawsuit, the couple cites the federal Fair Housing Act of 1968, stating Turner violated the act by harassing them in their home, which they are granted under the law. The act, according to the Daily News, protects against attempts to "coerce, intimidate, threaten or interfere" with someone exercising their right to obtain fair housing.
This type of racially charged intimidation technique, or any for that matter, exercised in 2015, is particularly heinous. Race is at the forefront of the social conversation in the United States now, with movements like #blacklivesmatter highlighting racial issues and injustices across the country that effect the lives of every American, whether individuals want to acknowledge them or not.
Turner's actions are blatantly racist, break federal law, cause immeasurable distress and more likely than not place a financial burden on the Bonds family. As deplorable as these actions are, this story stands as a testament to a fact which many Americans do not wish to acknowledge: racism still exists in the United States.
For more business and financial news, click here.
*This is editorial content and expresses the opinion of the author.