On anniversary of record initial public offering, Alibaba stock trades below $68 IPO price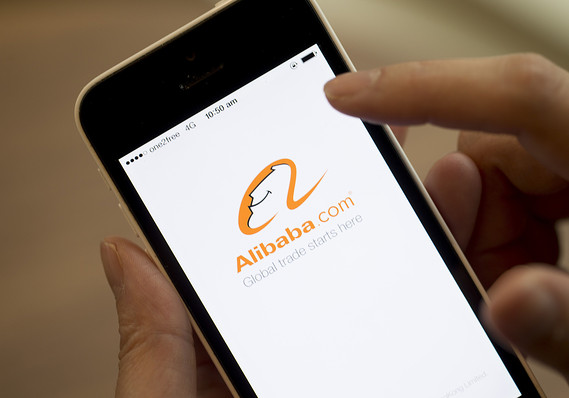 Bloomberg
Alibaba has come a long way since its cherished IPO

Alibaba Group's BABA, -3.13% initial public offering had all the bells and whistles, but the celebration didn't last long.
Since setting a record for the largest IPO in history at $25 billion exactly one year ago, shares of the Chinese e-commerce company have been bludgeoned by bad economic news, a regulatory clampdown in China, and concerns that it can't keep pace with expectations. Analysts have swiveled from praising the long-term growth potential of Alibaba to rapidly reducing their price targets.
Alibaba's very first trade was at $92.70, well above its $68 IPO price, and it soared another 27% in the following three months, peaking at $119.15 on Nov. 10. On Saturday's anniversary of the first day of trading, shares won't even match the cost demanded in the IPO: Alibaba shares closed Friday at $64.35, more than 45% off of the peak.
Analysts were once adamant in their predictions that the company was solid and its stock was on a sky-high trajectory. Shortly after the IPO, MKM Partners set a price target nearly double its IPO price, calling Alibaba a "powerhouse" that should be "a core holding" among growth managers.
In early November, when the company reported solid revenue growth after its first full quarter as a public company, analyst cheers grew louder. Cantor Fitzgerald said Alibaba's "outsized growth" and margins should support a higher valuation over time. Others pointed to mounting excitement over Alibaba's "Single's Day," a made-up holiday in China similar to "Cyber Monday" in the U.S.
"We see the relatively new phenomenon (only in its 6th year) generating a boost, especially as Alibaba extends the promotions globally," Wedbush Securities's Gil Luria said ahead of the holiday.
Things grew sour for Alibaba less than a week later. Despite reporting record "Singles Day" sales, its shares plunged 4% that day, marking the worst price drop for the company since its market debut.
Sentiment has gotten much worse since the fall of 2014, yet analysts have not backtracked completely. The average recommendation on the stock is still a buy, though analysts have reduced their stock targets, with the average now sitting at $90.35, according to a poll of 40 analysts on FactSet. Twenty-five brokerages have lowered their price targets on Alibaba's stock this month alone, according to FactSet.
Oppenheimer recently lowered its fiscal-year 2016 and 2017 earnings per share estimates, citing lower gross merchandise volume, a key metric for Alibaba. Citigroup has expressed concerns about competition Alibaba could face in cross-border e-commerce, while Morgan Stanley, Macquarie Research and Deutsche Bank have all pointed to pains of a struggling Chinese economy.
Meanwhile, Alibaba has taken notice of the less enthusiastic tone, and in extreme cases, pushed back against some of the negative commentary.
In response to a Barron's article on Sept. 12 with the headline "Alibaba: Why it could fall 50% further," which assessed Alibaba's financials in depth, the company deplored the article in a letter to the magazine and demanded a correction. It then disseminated a lengthy rebuttal to major media outlets, with financial figures that it said proved Barron's was "factually inaccurate."
Barron's stood by its cover story. MarketWatch's transparency reporter, Francine McKenna, then published an article questioning whether Alibaba's numbersshould be taken at face value at all.
"The Alibaba business model — an online market with mainland China headquarters, registrations in the Cayman Islands and an audit signed not by the U.S. firm nor even its mainland China office — should cause investors to pause," McKenna wrote.
To be fair, not everyone was quick to celebrate when Alibaba went public last year. MarketWatch columnist Chuck Jaffe predicted Alibaba's fall from grace when he compared the seemingly insatiable appetite for Alibaba's shares to "a new high-end sports car" in a September 2014 article.
"All anyone can talk about is how fast it goes, how good it looks, and how they wish they could take it for a little spin," he said. "At some point soon, however, the topic will change from the cool new toy to the vehicle that seems dangerous, with underlying chassis problems that make it particularly hard to control at full speed."
Alibaba did not immediately respond to a request for comment for this article.
More from MarketWatch