There 3000 fewer unemployment claims during the week ending Feb. 15, coming in at 336K vs. the previous 339K. This pretty much in line with forecasts.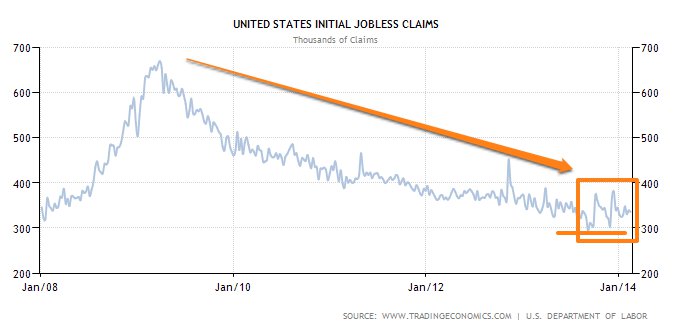 (source:
tradingeconomics
) click for full size
I think if and when this reading drops below 300K, there will be a wave of optimism. As you can see in the plot of jobless claims going back to 2008, the numbers have dropped from a peak just above 650K in 2009 to just below 300K before oscillating between 300K and 380K throughout 2013.
At 336K, today's number is smack in the middle of the range in the past year, so it is not a market mover.