We are on watch for a peak in this short-term uptrend.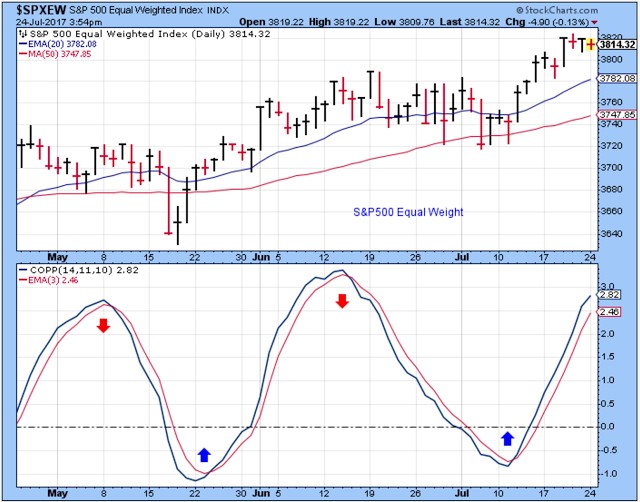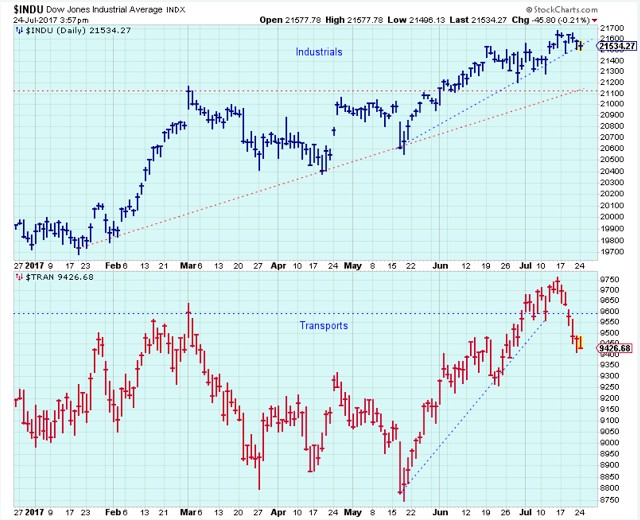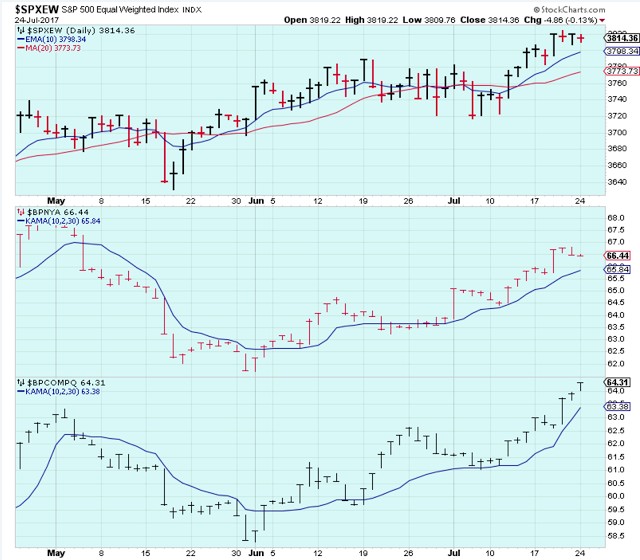 What is this spreadsheet telling us?
QQQ is still the market leader, and TLT the laggard. That hasn't changed in months. The major indexes are still skewed to the right, although they have been pulled to the left of where they were earlier in the year. The weak US Dollar is probably responsible.
Technology, Financials, Industrials...
More