Hollywood film studio The Weinstein Company promptly jettisoned disgraced producer Harvey Weinstein following last week's New York Times bombshell, which documented the mogul's 30-year history of sexual harassment and assault abetted by the silence of his peers and colleagues. But given the shocking scope of Weinstein's alleged crimes (more than 30 victims have come forward to accuse him of harassment, groping or rape) and the pervasive speculation that everyone at his company was well-aware of Harvey's transgressions, the Weinstein name has been irreparably tarnished.
Therefore, rather than risk an embarrassing bankruptcy - one where stakeholders can demand discovery and expose even more dirty laundry - Weinstein Co.'s board is reportedly exploring a sale or shutdown, the WSJ reports. In any case, the studio is almost certainly not going to continue as an independent entity.
The board previously had been considering appointing co-chairman Bob Weinstein, Harvey Weinstein's brother, and President David Glasser to continue operating Weinstein Co. with a new name, but that plan is no longer on the table.
However, the board could face resistence if Harvey Weinstein has his way. TMZ is reporting that Weinstein plans to challenge his firing at the company's upcoming Oct. 17 board meeting. The topic of his firing is reportedly on the agenda for that meeting, which Weinstein – who is presently staying at a live-in rehab center in Arizona – will attend via call-in. Weinstein's civil lawyer, Patty Glaser, will be present at the meeting as well to make her client's case.
Weinstein plans to argue that he did not violate his current contract, which he signed in October 2015. He maintains no sexual harassment complaints were lodged filed after he signed said contract. Glaser will argue Weinstein could only be terminated after mediation and arbitration. The company has argued that it had a right to fire Weinstein immediately and he has a right to challenge the decision in mediation and arbitration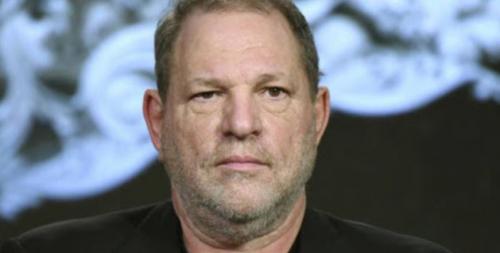 WSJ reports that interested buyers have approached board members and others close to Weinstein Co., but it remains to be seen if a deal can be reached for the studio to be sold in whole and then continue operating under a new owner or owners. The other possibility is that Weinstein Co. would be shut down. Its library of movies and TV shows and other assets would then be sold in pieces.
The news comes as many of the Weinstein Co's business partners have backed away from the toxic production studio:
Apple ended plans for a series about Elvis Presley it was developing with Weinstein Co. as producer.
Amazon.com said that it's "reviewing our options" for two shows it was set to co-produce with Weinstein Co.
Meanwhile, Goldman Sachs, which owns a stake in Weinstein Co. valued at less than $1 million, is reportedly seeking to offload its stake in a gesture of condemnation, Reuters reported.
"There is no place for the inexcusable behavior that had been reported, and we strongly condemn it," Andrew Williams, a spokesman for Goldman, said in an email.
Finally, while Weinstein has repeatedly said that he's anxious to return to former life "once I'm better", it appears police on both sides of the Atlantic have other plans. While we imagine Weinstein will forever remain a persona non grata in polite society, there's a chance he could also face criminal charges as the FBI, NYPD and Scotland Yard are all ramping up their own investigations.