Traders were tentative with the majors today as the EUR/USD, USD/JPY, EUR/JPY, GBP/JPY were all trading within recent ranges. GBP/USD is showing a rounded bottom attempt in the short-term.
EUR/USD has been volatile, but the volatility is so far contained within last week's and this week's low at 1.3748, and this week's high of 1.3875. We might want to see a break outside of this range to determine direction.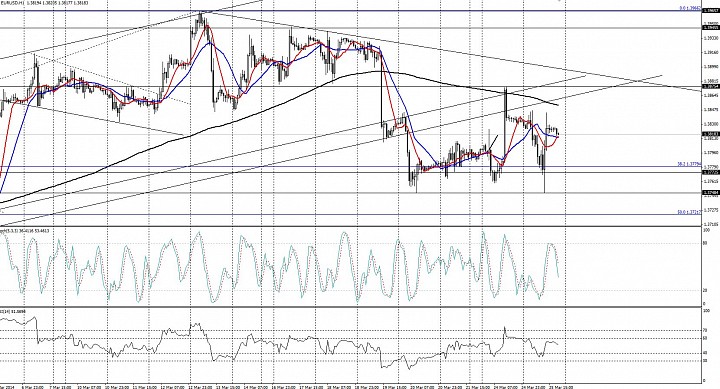 (EUR/USD 1H Chart)

USD/JPY continues to trade in a range that formed after last week's FOMC-fueled bullish swing. A break above 102.68 opens up a rally that could challenge the March high at 103.75. A break below 102 however reflects a market that is still in consolidation mode.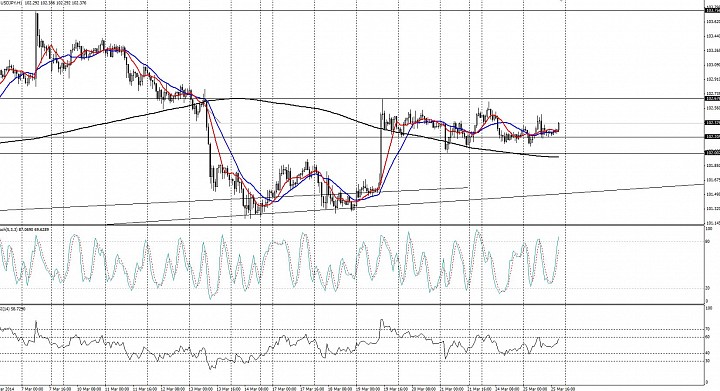 (USD/JPY 1H Chart)
The EUR/JPY and GBP/JPY are both held within ranges, and just slightly above the middle of the range as we enter the 3/26 session.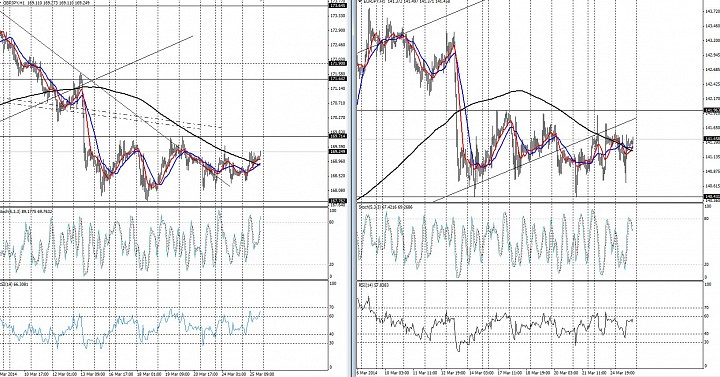 (Left: EUR/JPY and Right: GBP/JPY 4H Charts)
EUR/JPY is trading  between 140.43 and 141.96. A break out from this range should provide directional guidance. 
GBP/JPY is trading between 167.76 and 169.71. There is so prevailing bearish momentum as well.