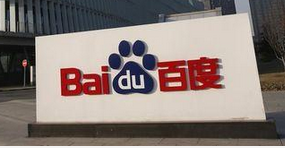 Baidu (BIDU) continues to hit new lows based on the health scandal in China. The stock traded down towards $160 from a peak of $200 after the solid Q1 earnings report. The latest news from yesterday is that the Chinese government disciplined numerous individuals at the military hospital responsible for the cancer patients death. 
The regulatory authorities in China made several requests regarding how Baidu lists online marketing of medical services with a goal of implementing a credibility or reputation component to the search and restricting the medical related adverts to 30%. 
The potential impact is far from the impact to the stock price already. According to Reuters, analysts estimate that healthcare accounts for 20 to 30% of total search revenue that represented 84% of revenues last year. While another analyst from Daiwa estimated a worse-case scenario of 10 to 15% of revenues at risk. 
What the market misses is that limiting the amount of ads could cause the rates to rise. The medical related ads that are listed will command a premium price. Not to mention, so much of the regulatory move was subjective and practically impossible to enforce. 
The recommendation is to use the dip to $160 as an extreme buying opportunity as the scandal blows over and ultimately causes limited long-term impact. 
Disclosure: Long BIDU