So here comes the report for which investors were waiting and showed the reaction very well in the market.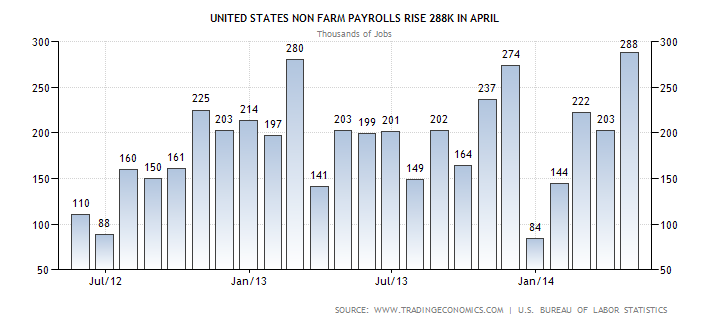 According to the Bureau of Labor Statistics, the total nonfarm payroll employment rose by 288K and the unemployment rate fell by .4% to 6.3% in April. Economists were expecting job additions of 216K and jobless rate to decrease to 6.6%.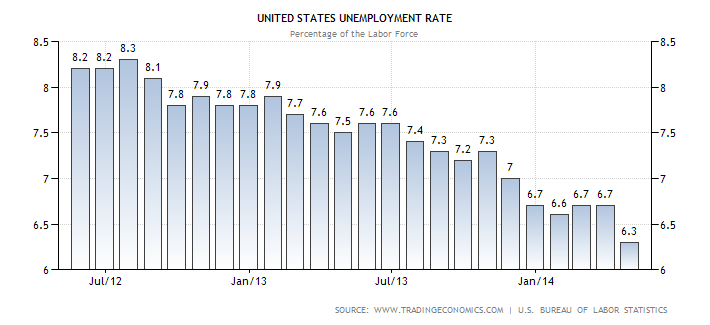 The gains were led by job growth in professional and business services, retail trade, food services and drinking places and construction. The number of long term unemployed (those jobless for 27 weeks or more) which accounts for 35.3% of the unemployed and is considered a better gauge of labor trend declined by 287K in April. Over the past 12 months, the number of long term unemployed has decreased by 908K. But everything is not rosy here as there is a big drop in the labor force also.The unemployment went down by 733K which includes 287K drop in long term unemployment, the labor force is down by 833K.
US dollar is broadly trading higher after the report.