Asia's strongest stock rally in five years might be more durable than the bull run in the S&P 500 Index.
An error has occurred
You have 1 free Businessweek article left.
Register for more.
Already a subscriber? Link your Bloomberg Terminal account or your Businessweek subscription account to access all articles.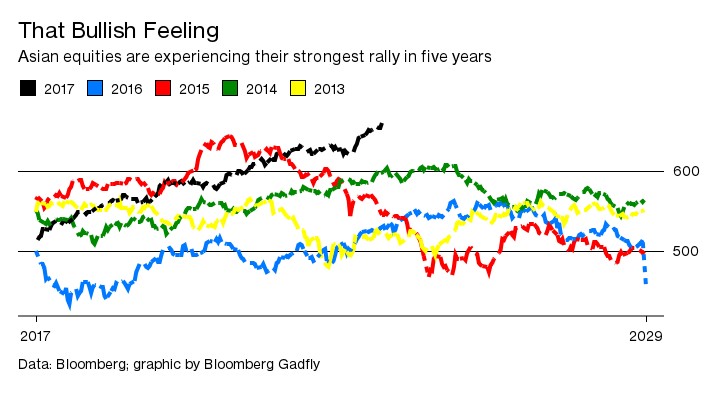 Oaktree Capital Group LLC's Howard Marks sounded the alarm in his most recent letter to clients, pointing out that five technology super stocks -- Facebook Inc., Amazon.com Inc., Apple Inc., Netflix Inc. and Google parent Alphabet Inc. -- are driving U.S. shares to record highs. These five firms alone have contributed almost 25 percent of the S&P 500's 11 percent year-to-date...
More