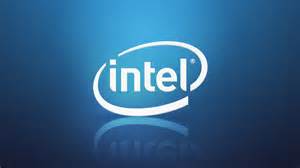 At the beginning of 2014, Intel promised it would get its chips into 40 million tablets. This was a big promise to make, since 40 million is a huge number, especially for a company that had little mobile presence heading into the year. Previously, Intel had struggled to build its business outside of its traditional personal computers.
Not only did Intel make good on its promise, but it actually went above and beyond. Intel shipped 46 million tablets last year, easily topping its own forecast. But there's reason to be skeptical about the state of Intel's mobile business. The biggest reason is that the company's penetration in the tablet market is coming with a very steep cost.
Intel has lost a ton of money in its mobile business. In fact, last year Intel lost $4.2 billion in mobile, up from $3.1 billion the year before. Intel loses so much money because of the massive rebates it gives to device makers that purchase its SoFIA chips. This creates "contra revenue," which gets deducted from Intel's revenue. Revenue in Intel's mobile business declined 85% to just $202 million last year. Because of this, Intel actually generated negative $6 million in mobile revenue in the fourth quarter.
In an attempt to hide the troubles in mobile, Intel announced last year it would combine its PC and mobile businesses into one reporting segment. Ian King at Bloomberg wrote "Intel Corp, struggling to gain a foothold in mobile computing, is merging its mobile phone and tablet businesses with the division that makes chips for personal computers." But by no means will this make the underlying problem go away.
Not extending rebates, along with other measures, could fuel $800 million in cost reductions this year, which will help accelerate the turnaround in Intel's flailing mobile business.