Since the end of The Federal Reserve's money-printing machinations (otherwise known as QE3), something odd has happened to global asset markets. US equity markets have suddenly stopped going up, bonds have soared, and physical demand for precious metals is bleeding back into the paper-pricing markets. Furthermore, the ubiquitously suppressed volatility across every asset class has slowly but surely started to decompress.
Stocks flat, Bonds best, Bullion bid...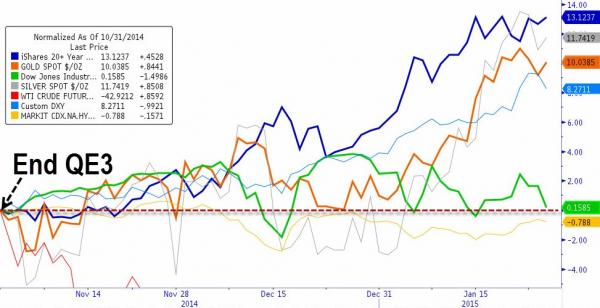 And vol starting to surge...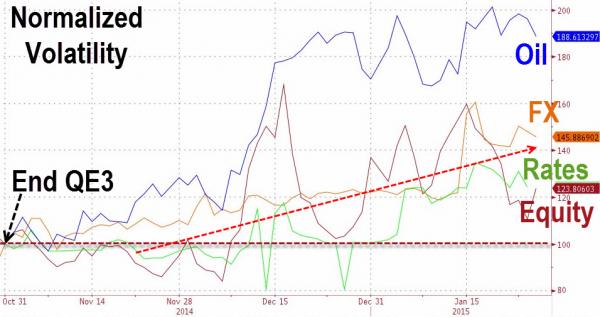 It would appear it is - just as Bullard and Draghi said - all about the flow...
This aggression will not stand pic.twitter.com/txbNiREeHO

— Not Jim Cramer (@Not_Jim_Cramer)

https://twitter.com/Not_Jim_Cramer/status/560107999235026944