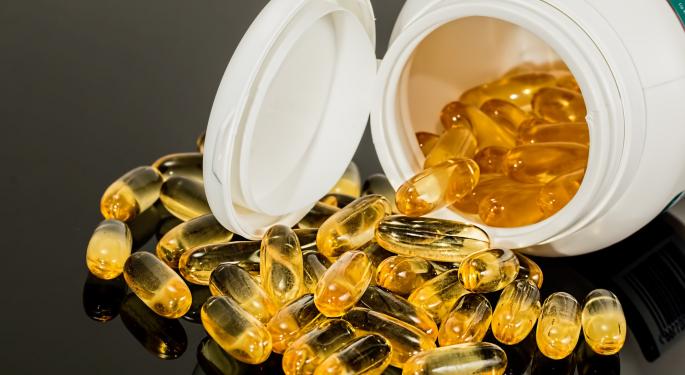 Mylan NV MYL 2.86% released its Q2 results after market close on Tuesday. Earnings per share came in above Wall Street consensus expectations, however, shares dropped due to the company's miss on sales estimates.
Mylan reported adjusted EPS of $1.16 and revenues of $2.56 billion. Analyst consensus had an EPS estimate of $1.14 and revenues of $2.57 billion.
Mylan saw FY16 EPS at $4.85-$5.15 vs. estimates of $4.96.
"This solid performance, which included continued strength in our generics business and double digit revenue growth in our Specialty business, yet again underscores the strategic value of Mylan's diversification and scale as well as our differentiation within our industry," stated CEO Heather Bresch.
"We also are very excited about the completion of our Meda transaction, as well as the Renaissance topicals transaction that we completed in June, which continue to build on our unique global platform to create even greater scale, breadth, diversity and access across products, geographies and sales channels. These transactions also further strengthen our already very strong cash flows. We see significant opportunities to further differentiate Mylan for our customers, patients and other stakeholders as we bring these assets together," said Bresch.
At time of writing, Mylan traded at $48.77 in Tuesday's after-hours session.
© 2016 Benzinga.com. Benzinga does not provide investment advice. All rights reserved.