US jobless claims data for the week to April 12 came in at 304K, which was slightly higher than the previous week's upwardly revised 302K reading. The forecast was for an increase of 315K claims.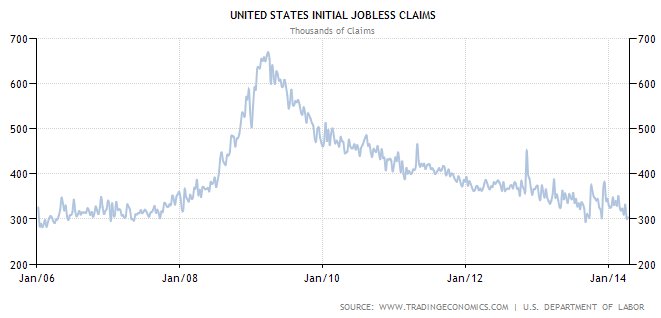 (US Jobless Claims; source: tradingeconomics.com)
The better than expected data is par of a good trend for the jobs market, though fewer people making unemployment claims, does not always translate to more people returning to the labor market. 
Still if we get a few more of these jobless claims data around 300K or even lower, the Fed will likely address the improving conditions in the labor market, which should strengthen projections for a Fed rate hike in 2015.