AT&T is a communications leader in the United States and Latin America.
AT&T provides the infrastructure to make the modern backbone of personal and commerce life work—the internet.
The established nature of AT&T reduces risk.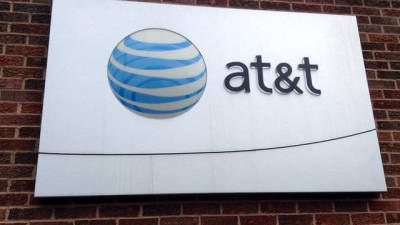 Communications company, AT&T (NYSE:T) certainly exhibits qualities which conservative long-term investors desire. However, Wall Street dismally awarded company shareholders with a stock return of 26% versus 53% for the S&P 500 over the past five years (see chart below). Moreover, income-oriented retirement investors should find its dividend appealing. AT&T's yearly payout translates into a notoriously high dividend yield of 5%. However, it's dangerous for investors to invest based on yield alone. Let's examine the business that generates the income.
Communication leader
AT&T conjures up images of a stodgy old phone company providing what it calls "Legacy" voice services. Interestingly, this part of the business is declining. Modern day AT&T operates as a diverse provider of voice, video and data communications via landlines, wireless devices and satellite dishes.
The world is increasingly becoming internet centric. Over 3.2 billion people are on the internet, according to Statista.com. Smartphones will increasingly be the center of commercial and personal life. Moreover, as television consumption trends towards streaming, the internet's relevance will only increase. Smartphones and streaming services can't operate without companies...
More