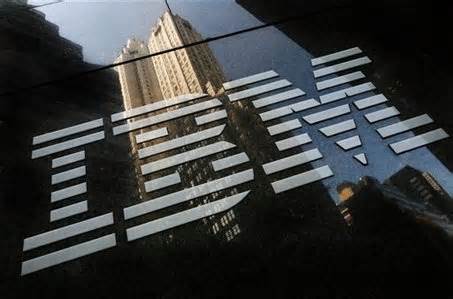 There is perhaps no better stock market whipping boy right now than technology giant IBM (IBM). Shares of IBM are down 21% in the past two years, while the S&P 500 has rallied 38% in the same time frame. In fact, IBM was the only stock in the Dow Jones Industrial Average to post a loss in both 2013 and 2014.
Even more confusing is that while IBM struggles, it still has the backing of Warren Buffett, who is one of the most influential and well-known investors of all time. His firm Berkshire Hathaway (BRK/B) is a major IBM investor. Buffett recently appeared on CNBC to reiterate why he likes the company, and indeed, there's reason to think IBM can turn things around.
IBM was caught off guard by the cloud revolution. It held onto poorly-performing hardware businesses for too long, and was under-invested in higher-growth areas like security, Big Data, and the cloud. It's finally getting its act together, but it's going to take time to build up meaningful businesses in this area because IBM is a massive, $158 billion company by market cap. But there are signs of improvement, such as the fact that IBM's cloud revenue reached $7 billion last year, up 60%. Mobile revenue more than tripled last year, and security revenue grew 19% in 2014. From this, it's clear that there is a real turnaround in place.