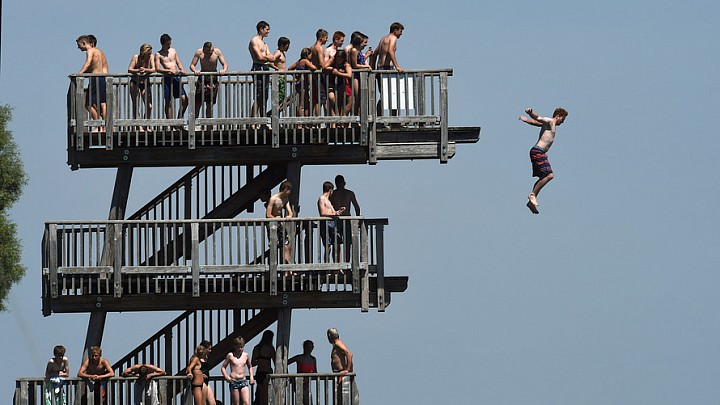 The stock market looks set to close out this year's first half in a not-so-celebratory fashion, and that's sparked plenty of hand-wringing.
As traders get ready for the second quarter's finish, Fourth of July barbecues and earnings season's kickoff in a couple of weeks, they have "have decided to lock in some profits starting with the biggest winners of late," says Colin Cieszynski at CMC Markets.
They don't see a fresh reason to buy stocks at a time when there's a "lack of progress in Washington and the data from the U.S. warns about a slowdown in growth," notes Konstantinos Anthis at ADS Securities. And there's the realization that central banks worldwide have put markets on a long, hard trip back to normal.
The S&P 500 is topping out, says Detroit Red for our call of the day — though the Macro Man contributor notes that it's "just a hunch" or "trader instinct." And of course, pundits often say "This is the top!" and then are proved wrong.
But the hunch has been inspired by the increasingly hawkish Federal Reserve and other worries tied to economic fundamentals. Car sales appear to be peaking, consumer credit has started to contract, and it "seems like the Fed is hiking into a recession," Detroit Red says in a post on the...
More