BTFD'ers are absent as markets everywhere are in turmoil. Commodities are sliding with WTI plunging (almost a bear market from June highs) and copper crumbling. The USD is slightly lower (3rd day in a row). Treasury yields are slightly lower. But it is stocks that are turmoiling most as the Dow nears unchanged year-to-date. After the dramatic ramp off the lows last week, stocks have entirely roundtripped and then some to fresh cycle lows, led by Trannies and Small caps. VIX is back over 18.
Stocks have roundtripped and worse from last Thursday's lows...
Commodities are sliding this morning with WTI plunging...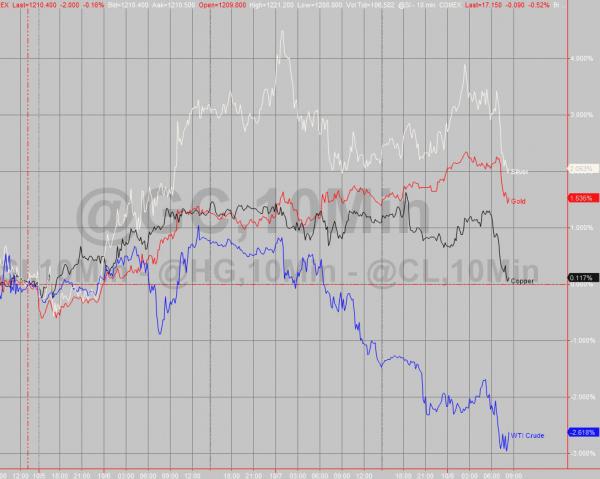 JCP and SHLD are crashing...