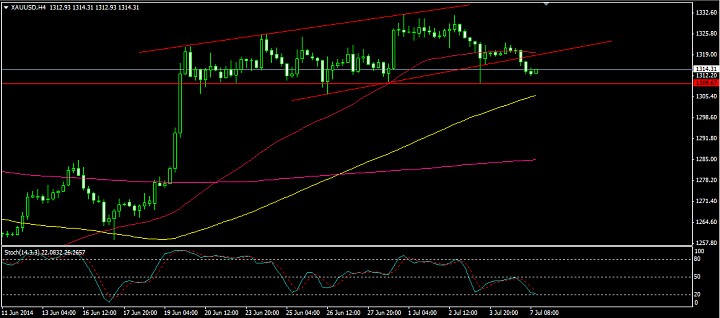 (Gold : 4 Hour Chart)
Gold didn't react much after the upbeat U.S. non-farm payroll data released on Thursday last week but declined a little today showing that the strong data continue to weigh on the commodity. On the 4 hour chart, Gold was trading within a rising channel which is tried to break out but again came inside the channel finding support at 1309.67. It has now again attempted to break down from the support trend line of the channel. If it continues to break below the key support at 1309.67 we might see some bearish pattern on the pair. 50 day SMA has also started contracting towards the 100 day SMA signaling the emergence of bearish signal.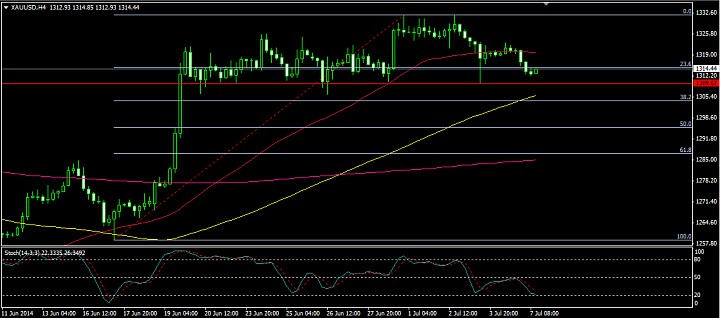 (Gold : 4 Hour Chart)
If we insert a fibonnacci retrenchment levels on the chart the next support level for the gold is 38.2 fib level or 100 day SMA. Breaking below this level, Gold will find support from 50 fib level.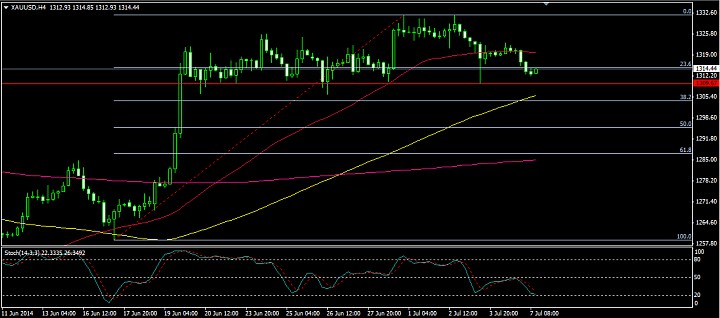 (Gold : 4 Hour Chart)
The commodity also seems like consolidating within a descending triangle now which gives a bearish signal and the pair might decline breaking the support at 1309.67.