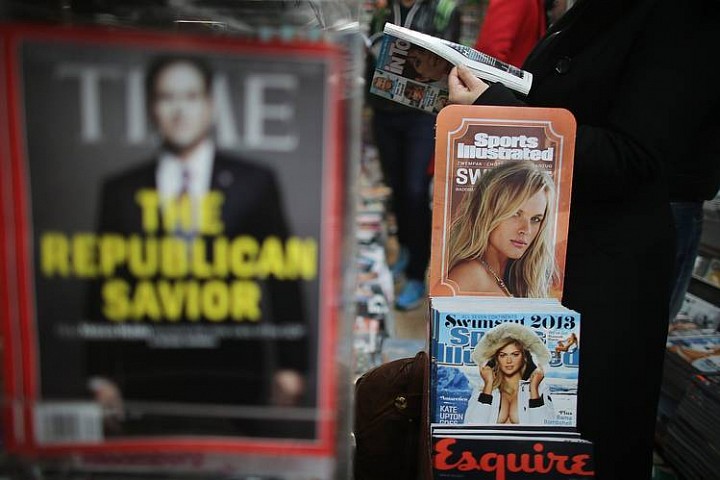 Time Inc. hired banks to help field takeover or partnership interest after the country's largest magazine publisher received overtures from a group of media investors including Edgar Bronfman Jr.
The company tapped Morgan Stanley and Bank of America Corp., according to people familiar with the matter. It is far from guaranteed there will be a sale of the company or any other deal.
Time Inc., owner of well-known titles including Time and People, has been grappling with declining advertising and newsstand revenue, along with other legacy print publishers. Last month, the company reported that revenue fell 3% year-over-year to $750 million in the third quarter. The publisher reduced its full-year revenue guidance to flat-to-1%-lower compared with an earlier forecast of an increase of up to 1.5%. It has been racing to develop new lines of digital business to offset steady print-advertising declines.
Time Inc. shares have ground lower since it became an independent public company in 2014. In its first day of...
More