Well, we got 3rd quarter results from the euro-zone economies today and it was generally disappointing as the 0.1% growth figure was below expectations.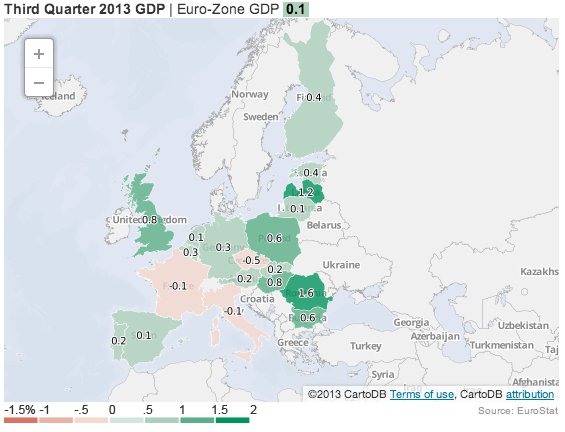 Here's a nice graphic breaking down each country' growth rates with France and Italy disappointing. The UK performed well in comparison.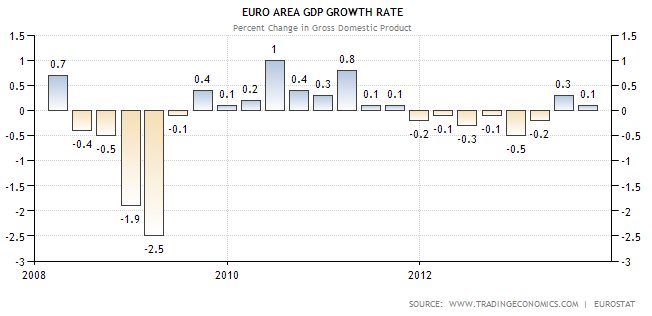 And, here's a visual of Euro-zone GDP within the recent historical context, which is disheartening considering this was already a slowdown from 2Q when the Euro-zone was finally able to exit its recession.