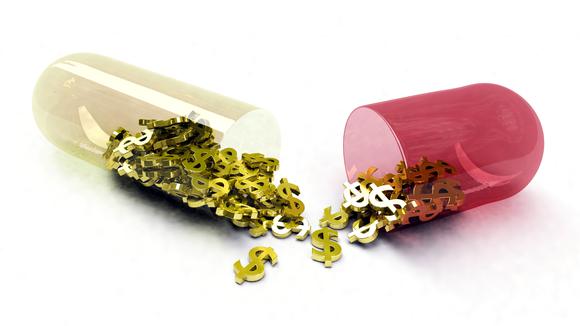 13F reports are filed with the Securities and Exchange Commission by billionaire investors each quarter and make it easy for anyone to track their trades and see what they've been buying and selling recently. While blindly mimicking each one of their moves is generally a bad idea, those 13Fs can be great place to go hunting for new investment ideas.
Knowing that, we asked our team of contributors to highlight a healthcare stock that a billionaire investor has been buying recently. Following is a list of three stocks that these ultra-rich investors have taken a position in, and some thoughts on whether you might want to follow their move.
Brian Feroldi: Famed billionaire value investor Seth Klarman has really taken a liking to small-cap pharmaceutical company Keryx Pharmaceuticals (NASDAQ:KERX). His investment firm, the Baupost Group, recently invested $125 million into the company through a zero-coupon convertible note offering.
That move is quite a vote of confidence for Keryx. Before the bond offering, the Baupost Group already owned about 25% of Keryx's outstanding shares, making Baupost the company's largest shareholder. So what do Klarman & Co. know about Keryx that has turned them so bullish?
Keryx is a one-drug company whose fate rests in the future success of Auryxia, which is designed to help patients with chronic kidney disease on dialysis better control their serum phosphorus levels. There are roughly 450,000 Americans that fit the profile, and peak annual sales estimates for the drug are running as high as $1 billion in the U.S. alone.
However, sales of Auryxia have been sluggish out of the gate, which management was quick to blame on the drug's poor formulary coverage. A handful of disappointing quarterly results took its toll on shares in 2015: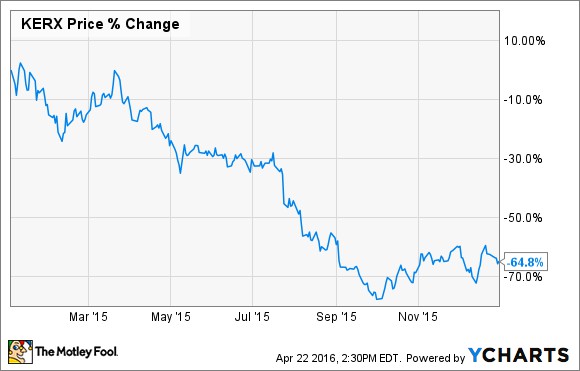 Despite the slow start, Klarman's group hasn't sold at all, and the bond deal may help turn around Auryxia's fate. It has already given Klarman's group a handful of board seats, which Klarman has used to put pressure on management to beef up the sales force and lower costs to turn the...
More