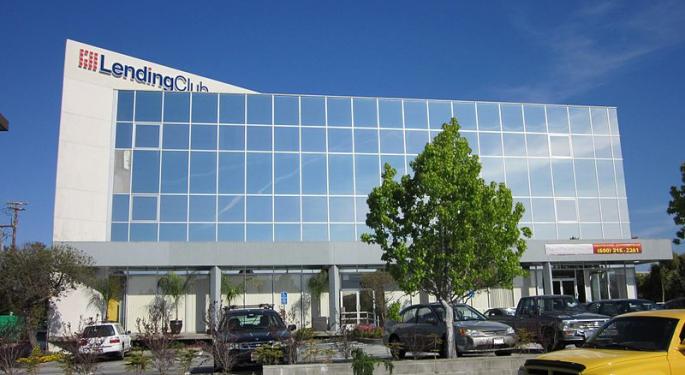 After one of the most violent and memorable short squeezes in recent memory sent DryShips Inc. DRYS 9.4% shares soaring from as low as $3.84 to as high as $102.00 in a matter of days, the stock has now crashed back down to earth at around $10.
Learning From DryShips
Following the DryShips reality check, short squeeze traders may be shifting their attention to a new target on Monday: LendingClub Corp LC 2.74%. Shares of the battered marketplace lending stock jumped from a session low of $5.93 to a session high of $6.16 within a matter of minutes on Monday morning following a market rumor of a potential buyout. The stock quickly fell back to around $6.00 when there was no follow-up on the chatter, but the move certainly caught short squeeze traders' attention.
Short Sellers' Nightmare: The Buyout
A buyout can be a short seller's worst nightmare. No matter how well-researched a company is or how confident a short-seller is in the negative fundamentals or technical momentum of a stock, buyout rumors are always a dangerous wildcard.
LendingClub is one of the most popular shorts in the market today at about 17 percent short interest. Short sellers have piled on as the company's revenue, earnings and share price have plummeted throughout much of 2016.
However, as DryShips taught short sellers the hard way, a surprise bullish catalyst for a heavily-shorted stock can be the recipe for a short squeeze explosion that can make or lose a fortune in a matter of days. Traders will likely be keeping a close eye on LendingClub for the time being.
Image Credit: By BrokenSphere (Own work) [CC BY-SA 3.0 or GFDL], via Wikimedia Commons
© 2016 Benzinga.com. Benzinga does not provide investment advice. All rights reserved.