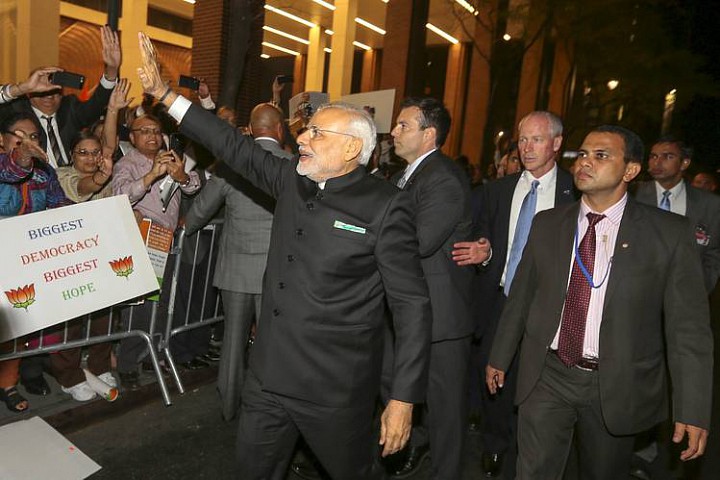 The heads of America's largest technology companies will meet Indian Prime Minister Narendra Modi this weekend to discuss how they might contribute to—and benefit from—the continuing Internet revolution in India.
As millions of Indians are just now discovering the Internet thanks to affordable smartphones, America's biggest tech companies don't want to miss out on a new surge in Internet users like many did in China. Industry insiders say they will use the Modi visit to push for better market access in India as well as clearer regulations on investment and startups.
Mr. Modi will use the trip to try to stir up interest in helping India upgrade its technology infrastructure. He is also using the visit—in a region that is home to many India-born engineers, coders and executives—to highlight and celebrate Indians who help power America's tech industry.
Mr. Modi said on his verified Twitter account that his visit "will focus on startups, innovation & technology and how to further support them in India."
He will take part in a question-and-answer session at Facebook, visit Google and stop by Tesla Motors Inc. TSLA -2.36 % He will also attend an event in San Jose, Calif., where more than 30 startups from India and the U.S. will showcase their work.
Google's Mr. Pichai welcomed Mr. Modi—who landed in New York for United Nations meetings Thursday—with a video message outlining the importance of India for technology companies and highlighting Google's efforts to make the Internet more affordable and accessible for the next billion users. "The bond between India and Silicon Valley is strong. India has long been an exporter of talent to tech companies," Mr. Pichai...
More