It was quiet, too quiet. Markets were comfortably drifting ever higher (10th day up in a row for Nasdaq) and then headlines hit on Bloomberg reporting that special counsel Robert Mueller wil be probing Trump's business transactions and will extend his investigation to examining the dealings of Kushner and Manafort.
As goes USDJPY, so goes the S&P 500...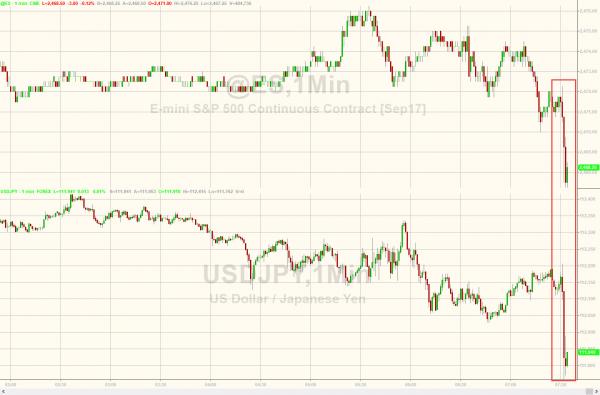 These headlines follow reports overnight that Deutsche Bank (and other banks) will soon be receiving subpoenas from Mueller for details about Trump's loans.