US Dollar today extended its losses against Japanese Yen after the Governor of Bank of Japan Haruhiko Kuroda said that there is no need for additional stimulus to fight against deflation showing confidence in the world's third largest economy. He said that the economy can safely grow even after a sales tax increase without further monetary policy measures. Bank is expecting Inflation to reach 2% sometime between late 2014 and during the fiscal year 2015. Investors were expecting bank to ease again soon to soften the blow from the tax rise announced on April 1. Bank of Japan is due for releasing its semiannual outlook on the economy and price on April 30.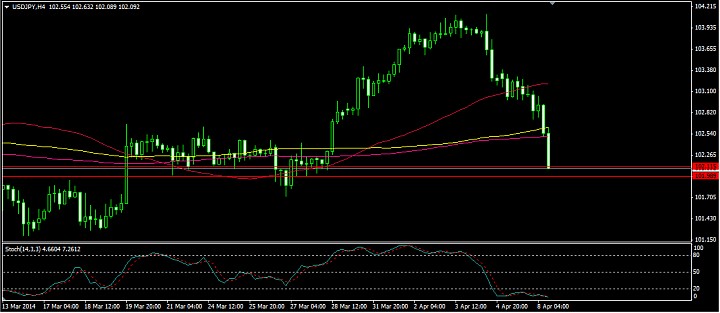 On the 4 hour chart, USDJPY plunged significantly to find support at 102.11.
The pair may continue to fall if it breaks this level also and the next support it will find will be at 101.98.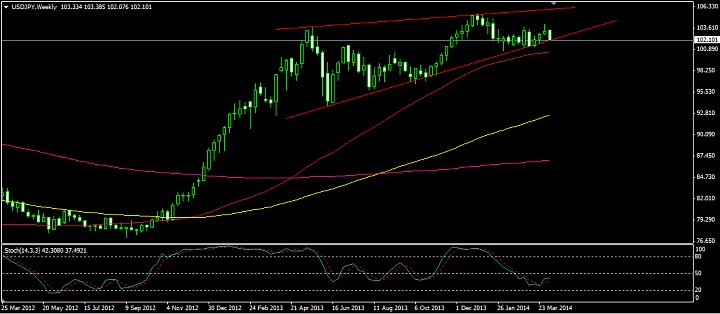 In broader terms, on the weekly chart of USDJPY, the pair seems like trading within a rising wedge pattern which gives a bearish signal to the pair. Seems like in the long term, the pair decline strengthening Japanese Yen against US dollar.