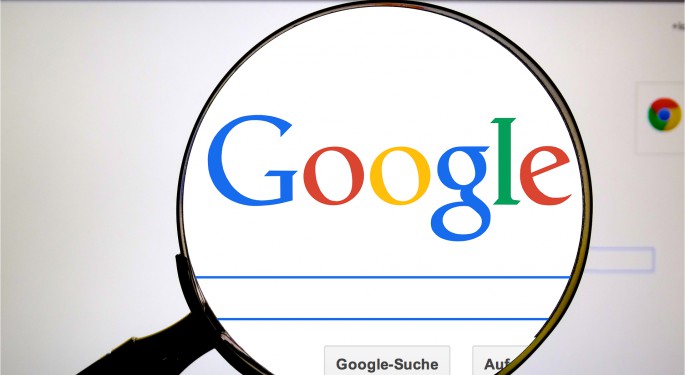 Shutterstock Inc SSTK 14.19% revealed that Alphabet Inc GOOGL 0.73%'s Google selected it to deliver images in the search engine advertising products. That meant API integration with Google. According to the company, the image licensing deal offered the search engine's digital and mobile display advertising products. That included Adsense, Adwords, and Admob, with access to Shutterstock's collection of over 90 million images for license.
Shutterstock said the API integration listed Google's mission further to offer a quick, as well as impactful advertising format to businesses and allow the easy creation and maximization of responsive ads. The company added that the search engine's technology programmatically matched professional images to ad copy, while evaluating the performance of the advertisement.
Shutterstock traded recently at $54.88, up 12.7 percent.
The company believes its advanced, scalable API solution enable Google to easily test the performance of imagery with copy, directly inside its advertising products, thus making them more relevant to the increasing complexities of digital advertising.
Shutterstock's Founder and CEO, Jon Oringer, commented, "We developed our API and enterprise platforms to make it easy for companies like Google to access professional, high-quality content at scale and in a way that makes sense for their unique workflow. We're excited that Google has selected Shutterstock as the partner to add a new visual element to these powerful ad formats".
Google's Director of Product Management, Woojin Kim, said, "High quality images are essential to create engaging marketing for advertisers of all sizes. Shutterstock's API has enabled a fast and seamless integration to enable Google to offer Shutterstock's vast image library for digital advertising."
As a result, the search engine giant joined AOL, Salesforce and Sprinklr in merging Shutterstock search capabilities directly into their products.
© 2016 Benzinga.com. Benzinga does not provide investment advice. All rights reserved.