As was largely expected, after 11 hours of deliberations by the jury, Dzhokhar Tsarnaev was convicted moments ago of killing four people and injuring 264 in the 2013 Boston Marathon bombings. While the guilty counts are still being read (the full list of 30 is presented below), he has already been found guilty of counts 1-10 all of which carry the death penalty. Next up: the jury must decide if he gets the death penalty.
The full list of counts courtesy of
https://twitter.com/lilsarg/status/585861157400903680/photo/1
.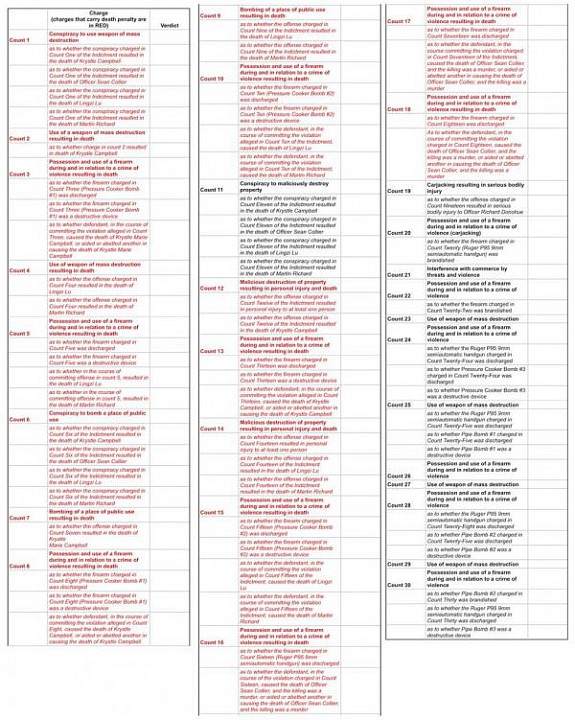 A CBS live feed below