There are too many pump and dump schemes going on in the biotechnology sector. Here are a few whose fundamentals will likely drive their valuations (and share price) higher.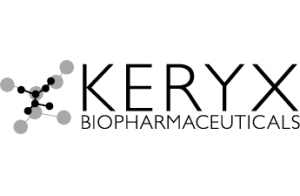 Keryx Biopharmaceutials (KERX), which reported higher losses but higher revenue, continues to aim for high sales for its Auryxia drug. The company guided product sales of $31 - $34 million this year.
Losses will still mount this year. Cash operating expenses will be around $90 million this year.
Per its first quarter conference call, the company believes Auryxia's potential in non-dialysis. By 2017, it will drive adoption of the drug in dialysis.2016 will also benefit from the full ramp up of the sales force:
"Of the 9,150 prescriptions recorded in the first quarter, 43% were generated on non-IMS reported entities, marking the third consecutive quarter that greater than 40% of our prescriptions have come from non-IMS reporting channels."