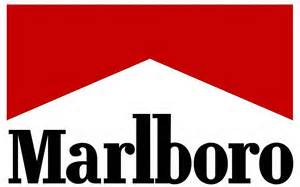 It's no secret that smoking is on the decline in the United States. Cigarettes face mounting public and regulatory scrutiny in the U.S. for its detrimental health effects. Smoking is legal in fewer and fewer public places. Smoking among young adults is on the decline as well, which puts Big Tobacco in an uncomfortable position with an uncertain future.
For industries that have little growth left, companies typically turn to consolidation to produce growth. Indeed, smoking rates are on the decline in the United States, so a rash of mergers and acquisitions activity has popped up recently. For example, Reynolds American and Lorillard are about to merger. The tobacco industry's No. 2 and No. 3 largest by revenue, both companies are trying to team up to more effectively combat the industry leader, Altria, maker of the Marlboro brand.
But this won't solve the core problem facing Big Tobacco. Fortunately for the industry, a major growth opportunity came about in the past few years in the form of e-cigarettes. Altria estimates that the e-vapor category grew 40% last year, now a $1.8 billion business by revenue. The company has ventured into e-vapor through its subsidiary Nu Mark, which manufactures the MarkTen brand. Lorillard holds the blu brand, albeit not for long. As part of its merger agreement, Lorillard will divest the blu brand, implying that the company is not confident in the long-term sustainability of e-cigarettes. If e-cigs fizzle, Big Tobacco will be in a big bind to produce growth.