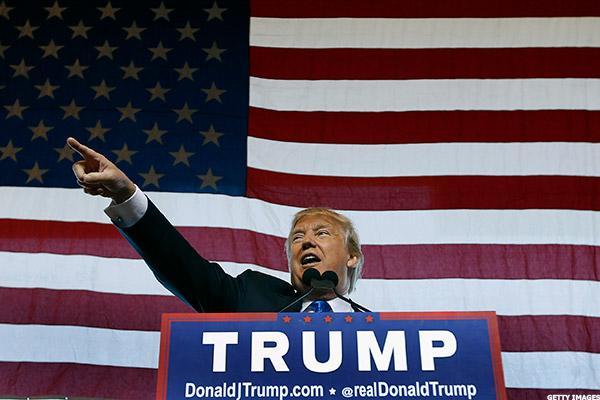 Donald Trump did an awkward tap dance on immigration last week, and the stocks that stand to do well in the market under his presidency didn't fare much better.
TheStreet's Donald Trump Stock Portfolio, a set of 15 stocks set to prosper with Trump in the White House, tumbled by 3.12% from market close Friday, August 19 to market close Friday, August 26. The portfolio has declined 4.71% since July 22. Last week's performance marks its worst week yet.
The Trump portfolio's dip came during a strange week for the Trump campaign. The Republican presidential nominee appeared to waffle on his immigration stance, specifically on the issue of deportation, got himself into hot water over his new...
More