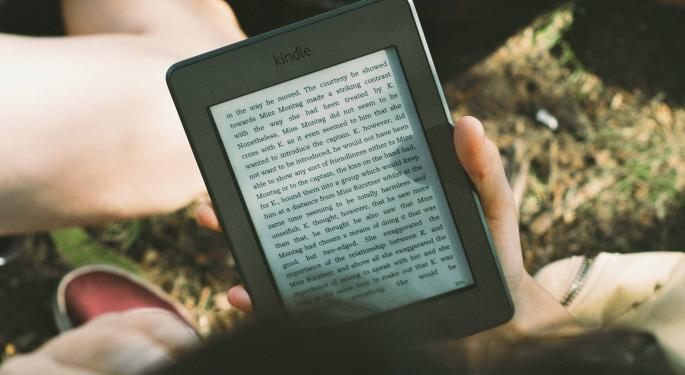 Ahead of its earnings report, Amazon.com, Inc. (NASDAQ: AMZN)'s market cap surpassed $355.5 billion, making it one of the 10 largest publicly-traded companies in the world. This means the stock trades at roughly 3.1 times the company's sales, well above its specialty retail peers' average of 2x.
On Thursday, Twitter user
https://twitter.com/CapCube
pointed out an interesting detail regarding Amazon's valuation. The tweet read: "Crazy Town: $AMZN market cap is greater than $WMT, $TGT & $COST combined, despite those Co's having 6x AMZN's $107 billion sales in 2015."
In fact, when the market caps for Wal-Mart Stores, Inc. (NYSE: WMT), Costco Wholesale Corporation (NASDAQ: COST) and Target Corporation (NYSE: TGT) are added up, the combined companies are worth about $342.75 billion. However, their combined revenue of $718.05 billion stands well above $107.01 billion.
So, several questions arise.
Is Amazon being valued as a retailer or as a tech company? Is the hype justified by the 20.5 percent three-year average revenue growth rate? Is it a growth stock or a stability play?
Traders and investors might not care.
The company was up another 1.7 percent, or about $13 per share, at $765 in the after-hours session. Q2 EPS came in at $1.78 vs. $1.11 estimates on revenue of $30.4 billion vs. $29.54 billion.
© 2016 Benzinga.com. Benzinga does not provide investment advice. All rights reserved.