Invest with Confidence. Are you a financial professional? Stay on top of your portfolio with Benzinga Pro's real-time newsfeed and alerts and never miss a headline again.
Don't miss the chance to try it FREE today.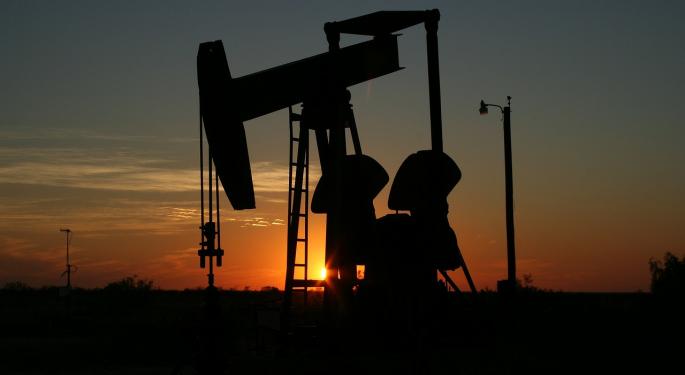 It was far from a surprise this week when Halliburton Company HAL 3.78% and Baker Hughes Incorporated BHI 3.4% announced that they would not be taking on the U.S. Department of Justice in court to challenge its potential antitrust lawsuit. The market saw the decision to abandon the merger coming a mile away.
For months, Baker Hughes' stock had been trading at a significant discount to its potential buyout price, and neither stock reacted much at all to news that the deal was officially called off. Halliburton's stock traded up 1.7 percent on Monday following the news, while Baker Hughes traded down only 1.9 percent.
For Halliburton, the potential for the company to pour massive amount of time, money and resources into fighting an uphill court battle against the DOJ is no longer a factor. Halliburton can now re-focus on the future and how best to use the resources it was planning to commit to the Baker Hughes acquisition. It wouldn't be surprising to see the company go shopping for smaller acquisitions in coming months while oil asset prices remain depressed.
Related Link: Oil Bounce Creates Tough Hedging Decisions For U.S. Shale Producers
For Baker Hughes, the $3.5 billion breakup fee that the company gets from Halliburton has already been put to good use. The company has already announced plans to buy back $1.5 billion in stock and $1 billion in debt.
Ironically, Baker Hughes could also end up being acquired by other potential suitors in less amount of time than a lengthy court battle with the DOJ would have taken. Analysts have speculated that National-Oilwell Varco , Inc. NOV 0.78%, General Electric Company GE 1.17% and a number of integrated oil majors could be interested in acquiring Baker Hughes.
It may be years before the question of whether or not these two companies are better off not merging can be answered. For now, the market speaks for itself: since the DOJ lawsuit was announced, Halliburton's stock is up 10.4 percent and Baker Hughes' stock is up 6.7 percent.
Disclosure: the author is long BHI and HAL.
© 2016 Benzinga.com. Benzinga does not provide investment advice. All rights reserved.