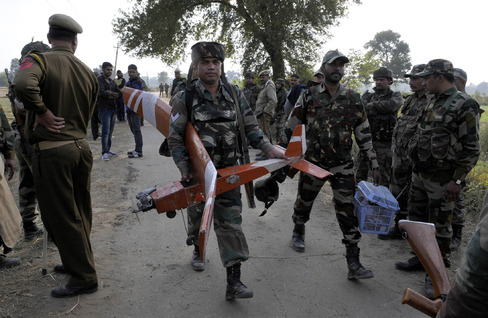 India is opening up the designs of its first indigenously developed drones to domestic private companies, seeking to spur further technological advances and encourage manufacturing as Prime Minister Narendra Modi modernizes the military.
Previously secret blueprints for the Rustom drones are being made available under a drive to boost the defense industry, a break from the past practice of relying on state-run companies, according to K. Tamilmani, aeronautical director general at the Defense Research & Development Organisation in New Delhi.
"We're now talking of sharing everything that we develop," Tamilmani said in an interview. "The concept of public-sector defense companies alone making everything that the Indian armed forces need is gone."
Modeled on General Atomics' U.S. Predator aircraft, Rustoms are designed for surveillance and target-tracking in areas such as India's disputed borders with China and Pakistan. Modi's wider vision is to develop a defense-industrial complex...
More