According to data from Sensor Tower, the average iOS user is spending more time on the Pokemon GO game than on Facebook (FB).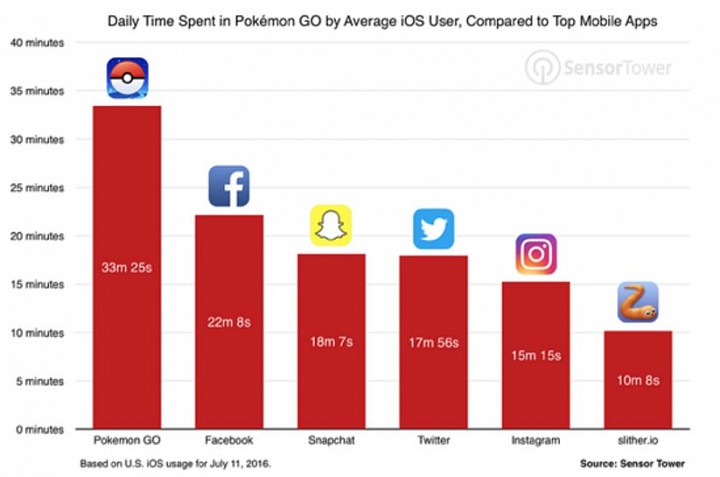 iOS users are still pending more time on the Facebook apps of Facebook/Instagram than the Pokemon Go game. The bad news is that the excitement over the game highlights how Facebook faces threats from all corners of the economy and not only other social media sites. 
The reports doesn't provide any background data for comparative purposes to validate whether Facebook is actually seeing reduced time. My experience is that the average Pokemon Go player isn't a highly active user on Facebook. 
Snapchat was already becoming a threat to Facebook, but a game like Pokemon Go could prove that users might finally want to actually get out of the house and socialize rather than sitting on a computer talking to friends from the past. 
Disclosure: No position