InvestorPlace - Stock Market News, Stock Advice & Trading Tips
Netflix, Inc. (NASDAQ: NFLX ) reported second-quarter earnings on Monday afternoon. In many ways, the numbers look great, but the Netflix stock report wasn't without a few bumps.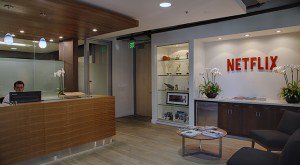 Source:
Overall, the business is doing quite well, but the costs of operations are ridiculous and the valuation of Netflix stock is even more so.
Subscribers and Costs Grow
More than 4 million new domestic subscribers were added year-over-year and 1 million over the quarter. Contribution profit for the segment leapt from $414 million to $560 million, which was about a 35% increase. The profit per paid subscriber also rose about 23%, from $9.01 to $11.13.
However, the marketing cost per new paid subscriber was up by more than 55%, from $17.55 to $26.30. Thus, Netflix is spending more money per new subscriber to get them onto the service, and that's not a good thing. Still, the domestic business is arguably healthy, with over $1.16 billion in contribution profit.
International subscribers have really caught on, apparently. I confess surprise that there are now 48.7 million paid memberships, up from 33.9 million last year. I just didn't think other cultures had the same viewing habits as Americans.
Mind you, Netflix stock has to deal with the fact that international operations have only been...
More