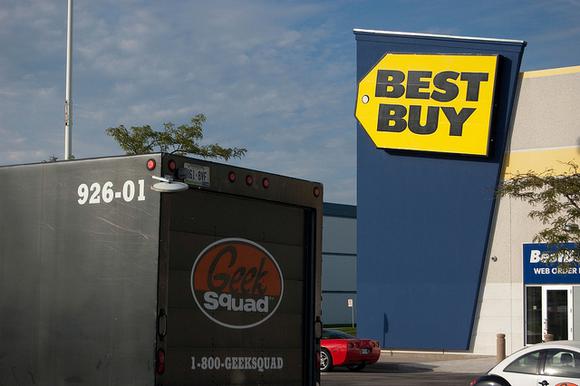 It's almost time for Best Buy (NYSE:BBY) to show us what it's been up to in recent months, and it's not likely to be pretty.
The consumer-electronics retailer reports fiscal second-quarter results on Tuesday morning. It's probably not going to impress the market. Analysts see revenue clocking in at $8.29 billion, nearly 7% below where it was a year earlier. Wall Street pros also expect a profit of $0.34 a share, well below the $0.44 it rang up a year earlier.
Best Buy has consistently landed above analyst profit targets over the past year, but it would take one heck of a beat on the bottom line for the struggling chain to avoid posting another period of declining profitability.
Revenue has fallen every year since peaking in fiscal 2012, according to S&P Capital IQ data. This isn't a surprise. The same folks who used to buy DVDs, CDs, video games, and even books from Best Buy are now just downloading or streaming digital copies from somewhere else. You still need hardware to take...
More