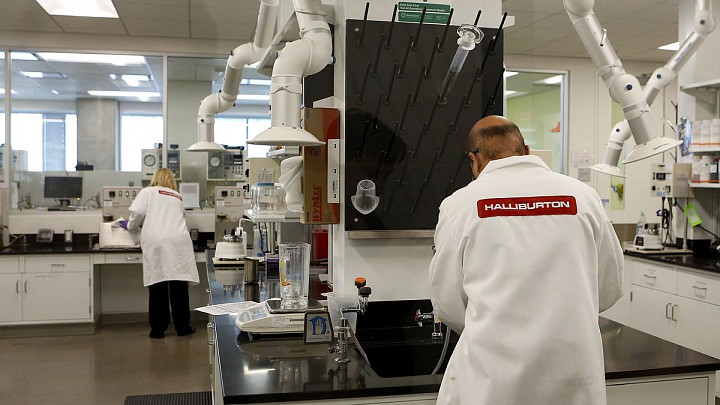 Halliburton Co. and Baker Hughes Inc. are preparing to call off their $28 billion merger, which has met stiff antitrust resistance from regulators in the U.S. and Europe, a person familiar with the situation said.
The companies, the second- and third-largest oil-service firms, may announce as soon as Monday morning that they have terminated the combination, said the person, who asked not to be identified. The companies had set a deadline for the end of April to complete the deal or walk away. Halliburton will have to pay Baker Hughes a $3.5 billion termination fee.
Halliburton announced the Baker Hughes takeover in November 2014 in a bid to better compete against industry leader...
More