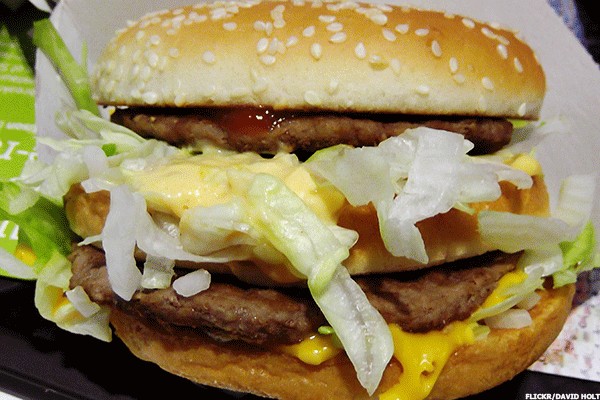 People across the country are already stumbling across McDonald's (MCD) all new Big Macs, which were originally unveiled last November and scheduled for an early 2017 launch.
The Grand Mac, which rests on a larger sesame seed bun, is made with two beef patties that weigh in at one-third of a pound compared to a traditional Big Mac, which has two, 1.6-ounce beef patties. Think of this one as a supersized Big Mac. The Mac Jr. is a essentially a single-layer Big Mac, which may be more ideal for the hands of kids (great news, right?).
Each sandwich has the traditional Big Mac sauce.
McDonald's started testing the Grand Mac and Mac Jr. in more than 120 restaurants in the central Ohio and Dallas areas in April last year.
Ultimately, the new family of Big Macs doesn't do anything to move the iconic burger brand forward. Or, to play on McDonald's CEO Steve...
More