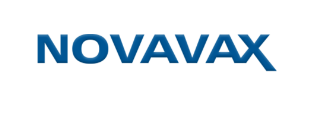 After the close, Novavax (NVAX) released altered plans for the RSV F vaccine that failed Phase 3 trials. The company plans a 30% reduction in the work force to reduce 2017 costs by up to $100 million from the 2016 levels. As well, the company plans to move the Resolve vaccine test back to a Phase 2 clinical trial suggesting a very long path for approval. 
The company ended Q3 with $300 million in the bank, but that leaves Novavax with significantly less cash now around 50 days later. The company already ended the quarter in a net debt position. If the company loses $275 million for the year, the biotech will end 2017 with around $250 million in the bank. As well, Novavax will lose amounts approaching $200 million next year and nearly wipe out all of the cash balance. In addition, the company uses the key term that the goal is to minimize near-term dilution. 
The financial picture is much worse than expected at the time that the Phase 3 trial failed. 
Without a quick and clear track to approval of Resolve, the stock is likely to struggle around the current $1.50 level. The Analyst Day call is still going on so come back for more detailed info in the next few days. 
Disclosure: No position