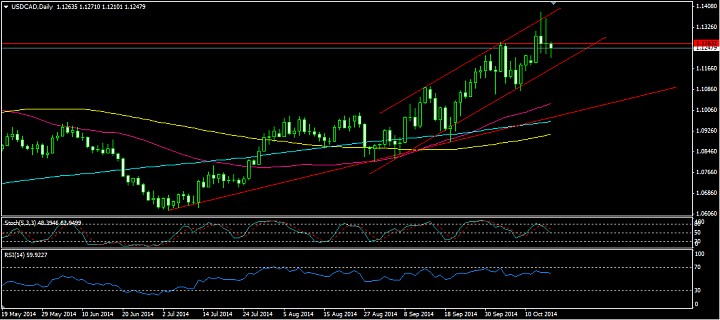 USDCAD : Daily Chart
USDCAD trading steady today even after the strong US and Canadian data. On the daily chart, we can see that the pair is following a rising channel trend and currently testing the key resistance at 1.1263. We can say that the Canadian dollar is weighing on the pair right now because of the Canadian Inflation data which showed that the inflation rose .1% last month in Canada compared to the expectations for an unchanged reading. The pair tried to break the resistance at 1.1263 earlier also but found resistance from the rising resistance trend line. On the other hand the pair seems supported as well because of the two support trend lines (one of rising channel and other is the lower one on the chart).Also the moving averages pattern on the chart is signaling that the pair should continue to follow uptrend.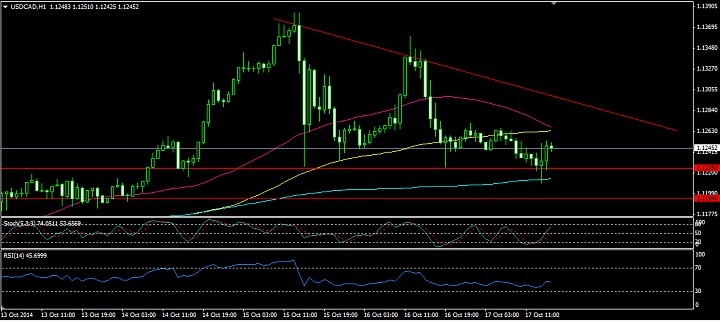 USDCAD : Hourly Chart
Let's see what to expect from the pair in the near term. On the hourly chart, the pair seems like following a descending triangle trend which signals that the pair might decline below the key support at 1.1225 and the 50 day SMA is just about to cross below the 100 day SMA signaling the same thing. However the support at 1.1194 will not allow the pair in declining below it.