The Bank of Japan met to discuss and vote on monetary policy during the 6/13 Asian session. The BoJ decided that it will continue to expand the monetary base at a pace of 60-70 trillion yen a year. This was the widely expected decision.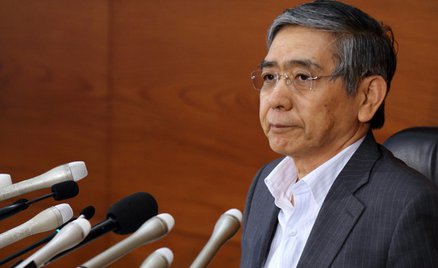 (Haruhiko Kuroda, governor of the BoJ)
The bank did note a moderate economic recovery, but maintained that the current policy was appropriate to push for its 2% inflation target. 
The USD/JPY was in a bullish correction ahead of the BoJ announcement. It bounced from 101.60 after falling from 102.65. Traders are showing a mixed reaction. Initially fading USD/JPY, then buying it back up a couple of hours later.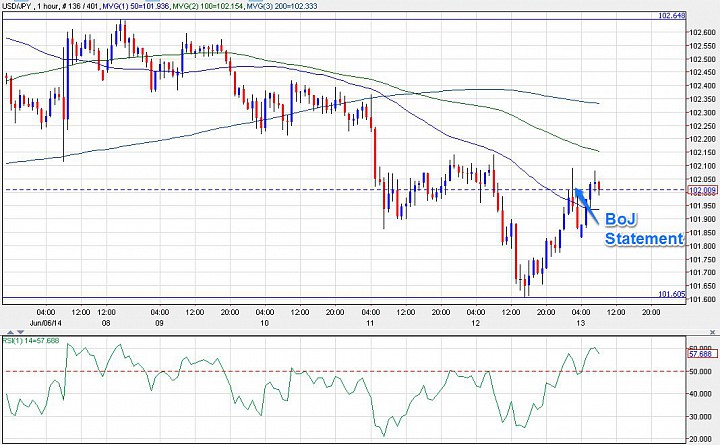 (usdjpy 1h chart, 6/13)
It appears the that 102 level is sticky. By the end of the week, if USD/JPY holds north of 102 and breaks 102.15, the focus remains on the 103 resistance pivot. Below 102 however, this week's bearish momentum remains and the 100.75 - 100.90 area remains in focus. If the 1H RSI holds under 60 as it is at the moment, the bearish momentum is maintained.