Observations
Strength in the U.S. Dollar Index triggered a rollover in short term momentum by commodities and commodity sensitive sectors.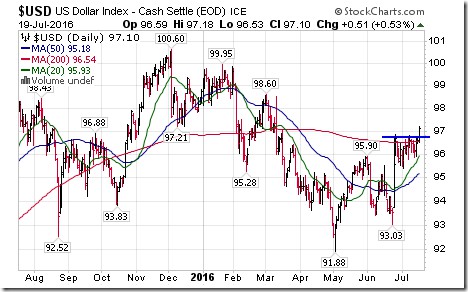 StockTwits Released Yesterday @EquityClock
Short term resistance at 2,170 becomes apparent on S&P 500 Index
Technical action by S&P 500 stocks to 10:30: Quiet. Breakouts: $BA, $EMC, $QCOM. Breakdown: $NFLX
Editor's Note: After 10:30 AM EDT, Morgan Stanley and Emerson Electric broke resistance.
Nice breakout by Morgan Stanley $MS above $28.29 extending an intermediate uptrend.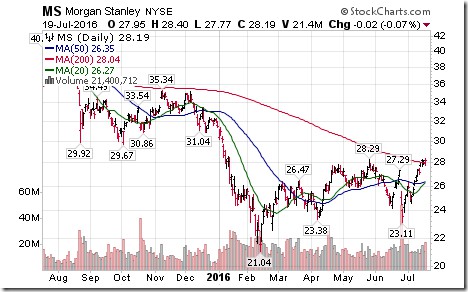 Trader's Corner
Daily Seasonal/Technical Equity Trends for July 19th 2016
Green: Increase from previous day
Red: Decrease from previous day
Daily Seasonal/Technical Commodities Trends for July 19th 2016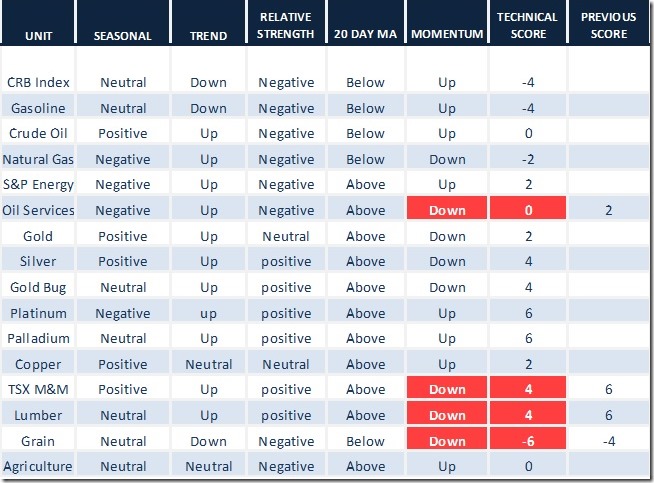 Green: Increase from previous day
Red: Decrease from previous day
Daily Seasonal/Technical Sector Trends for March July 19th 2016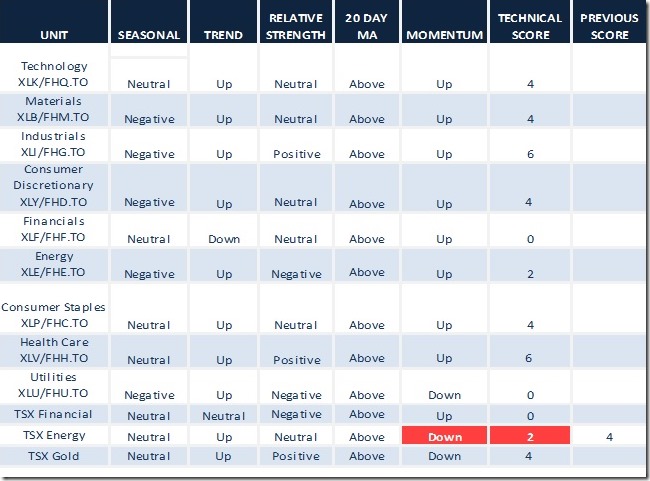 Green: Increase from previous day
Red: Decrease from previous day
Special Free Services available through www.equityclock.com
Equityclock.com is offering free access to a data base showing seasonal studies on individual stocks and sectors. The data base holds seasonality studies on over 1000 big and moderate cap securities and indices. To login, simply go to http://www.equityclock.com/charts. Following is an example:
S&P 500 Momentum Barometer
TSX Composite Momentum Barometer
Disclaimer: Seasonality and technical ratings offered in this report by www.timingthemarket.ca and www.equityclock.com are for information only. They should not be considered as advice to purchase or to sell mentioned securities. Data offered in this report is believed to be accurate, but is not guaranteed