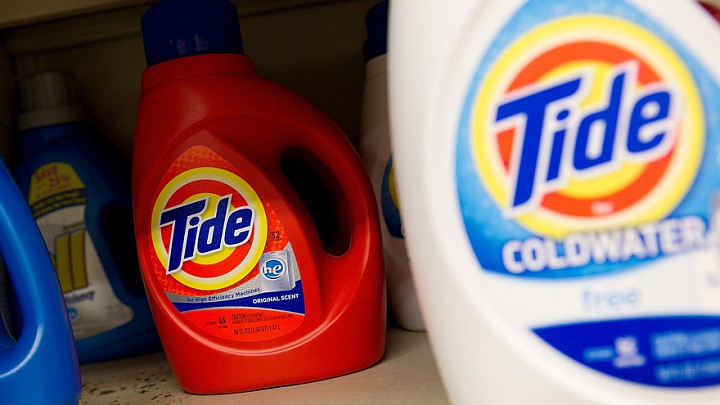 Ahead of consumer-products giant Procter & Gamble Co.'s PG, +1.09% Friday release of its fiscal first-quarter results, a key question for investors is whether P&G's gross margin will decline for a sixth straight quarter.
Analysts have said the company's cost-cutting moves are being offset by inefficient manufacturing in overseas markets and a brand portfolio that has become too complex.
In response, P&G said in August said it was selling its global pet-care business, including Iams and Eukanuba brands, to focus on its core businesses. The parent company of Tide detergent, Pampers diapers and Olay facial-care products said at the time it would sell or exit up to 100 underperforming brands to simplify its business and concentrate on 70 to 80 core labels, which it said represent about 90% of its sales and over 95% of its profit.
Earnings: P&G was estimated to report profit rose to $1.07 a share from $1.05 a share a year earlier, according to FactSet. P&G said in August it saw its full-year per-share profit rising in the mid-single-digit range, including a 20-cent negative impact from restructuring charges.
Revenue: Analysts surveyed by FactSet estimated P&G's first-quarter sales would fall to $20.8 billion from $21.2 billion. For the year, the company had forecast net sales to rise in the low-single digit range, including a negative currency-translation impact.
Stock Reaction: Shares of P&G, a Dow industrials component, rose 3.4% this year through Monday. That outpaced a 1.1% decline in the Dow.
Key points: Widening margin consistently would be key to P&G's share outperformance, J.P. Morgan analyst John Faucher said. However, he estimated first-quarter margin to narrow for a sixth quarter and said the margin decline about two and a half years into P&G's cost-cutting program is hurting investor confidence. The analyst said the company's move to increase local manufacturing, among other factors, could help. "Improving margins in the international markets is an enormous opportunity for Procter," he said, adding that while the U.S. represents 35% of P&G's sales, it represents about 60% of its adjusted pre-tax profit.
Other areas of investor focus include P&G's advertising-spending plan, and how it allocates budget between traditional and digital media, as well as how demand fares in the emerging markets versus the U.S. and other developed markets.
By
ANDRIA CHENG
RETAIL REPORTER